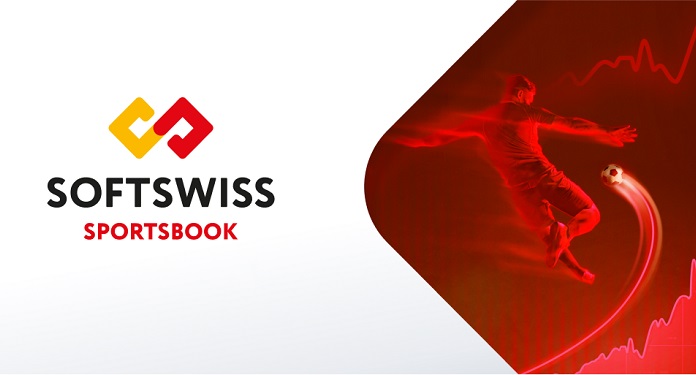 SOFTSWISS Sportsbook has just shared insights and results from the past year. The online sports betting platform was launched by SOFTSWISS in late 2020 and gained momentum in its first year of operation.
According to Sportsbook statistics, men are the main users of the platform. Men represent 97% of the sum of all bets, while women represent only 3%. The situation is similar with the number of bets made. In 2021, men placed 94% of all bets recorded in the SOFTSWISS Sportsbook, while women only made about 6%.
"Our product confirms that the sports audience is predominantly male. This pattern is easy to interpret and culturally related to spending time together watching sports events, which is less characteristic of the female segment. Men are more interested in sports and, consequently, more likely to become visitors to the betting site," commented Alexander Kamenetskyi, Product Owner of SOFTSWISS Sportsbook.
The analysis of the age of the players revealed that users aged between 41 and 50 years old are the ones that contribute the most. More than 55% of the Total Bet Sum is generated by this group of players. Surprisingly, however, players aged between 31 and 40 are the ones who bet the most: they account for 37% of total bets.
People used more cell phones to bet in 2021
In 2021, people were more likely to use cell phones to place bets – they accounted for 65.5% of all bets. However, when it comes to Bet Sum, the picture changes dramatically. Players spent more money on desktop devices (62.6% of the total sum wagered). Tablets prove to be the least popular betting devices.
"Desktop devices tend to be an important tool for professional and VIP gamers, who use multiple monitors at the same time to study stats and analyze data simultaneously in parallel with the game. It's the most advanced way to track changes in real time," said Kamenetskyi.
Bet Sum's most popular sports in 2021:
Soccer: 38.14%
Basketball: 22.62%
Tennis: 16.11%
Ice Hockey: 9.01%
American football: 8.95%
Volleyball: 5.17%
The main tournaments are as follows:
NBA: 28,32%
NFL: 18,13%
Premier League: 16,78%
Series A: 13.35%
La Liga: 12,28%
NHL: 11,13%
"Football is the king of betting, as our statistics prove once again. Basketball and tennis, as always, share second place depending on how well represented they are in client projects, given the region in which they operate. The popularity of each sport in particular affects tournament preference," added Alexander Kamenetskyi.
The most popular cryptocurrencies in sports betting turned out to be:
Bitcoin 54,73%
Litecoin 44,22%
Ethereum 1,05%
ESports Betting
An important achievement for the team was the partnership with one of the leading providers of live odds for eSports, Oddin.gg. The new partnership allowed Sportsbook to expand its offering with live streaming, multiple live markets and a wide range of eSports tournaments such as Counter-Strike, League of Legends and Dota 2.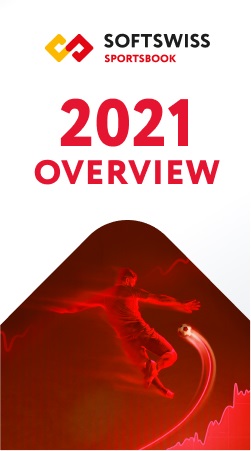 Furthermore, SOFTSWISS Sportsbook together with N1 Partners Group launched its first project in the Nigerian market under local license granted in February 2021. N1Bet.ng was the first betting project launched by Sportsbook Team in the African market.
In terms of functional improvements, Sportsbook has significantly expanded the list of available bonus offers. In 2021, the team released two new types of bonuses: Hunting and Freebets. The latest includes No Risk, AllWin and OnlyWin.
"All the improvements as part of the Sportsbook development in 2021 were aimed at exploring new markets, expanding the gaming offering and attracting players. Partnering with new odds provider Oddin.gg has helped to attract a younger audience that enjoys eSports ", declared the Product Owner of SOFTSWISS Sportsbook.
"The launch of new bonuses, in turn, was a great tool to build and strengthen the loyalty of existing players. Our customers have already been able to appreciate the new Sportsbook features and put them into action. Despite last year's achievements, our team has much more planned for 2022," concluded Kamenetskyi.
About SOFTWISS
Launched in 2020, the SOFTSWISS Sportsbook platform offers a gaming experience that can be enjoyed by experienced bettors and a new generation of players. SOFTSWISS is a widely acclaimed iGaming specialist, providing certified software solutions to manage online gaming operations.
The company has an international team of more than 1,000 employees and has an official presence in Malta, Belarus, Poland and Georgia. SOFTSWISS has several gaming licenses including Curaçao, Malta, Estonia, Belarus, Belgium, Sweden, Nigeria, Ghana, Serbia and Greece.