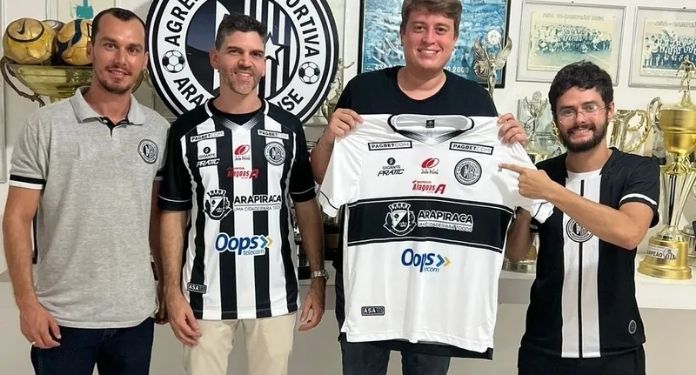 Last Wednesday (19), the executive board of Agremiação Sportiva Arapiraquense (ASA) agreed to a partnership with the entertainment company PagBet.
"Northeast by essence, PAGBET reinforces the narrative of embracing football from the interior. In this way, we are betting on the most traditional team in the interior of Alagoas, which will complete 70 years in 2022, and on the future of football in the state", highlighted Guilherme Dias, director of PagBet.
The two brands came together with the purpose of leveraging together in the 2022 season, and in this junction the fans are the winners. For each play made on the PagBet website, the ASA will receive a financial contribution, it is the win/win method.
"It is worth highlighting this partnership with an entertainment site as important as PagBet. We believe that GIANTS should go hand in hand, that they should be partners, and that is the essence. May this be a long and productive journey", concluded Cláudio Gouveia, Vice President of Marketing at ASA.
About PagBet
PagBet is an online entertainment website that offers its users a unique Sports Betting experience. The brand is operated by Bettergames Entertainment, an entity duly authorized by the Government of Costa Rica.
Other recent Brazilian football sponsorships
Recently the betting site B1.BET announced a partnership with Centro Sportivo Alagoano (CSA), becoming the newest sponsor of the team for the 2022 season.
The sponsorship is valid for all competitions in which the club will compete this year, including the Brasileirão da Série B and the Campeonato Alagoano.
The partnership focuses on face-to-face brand activations and online marketing actions on CSA's social networks.
B1.BET will have a strong presence in social media publications and on the team's website, having the right to use the official sponsor label of Maior de Alagoas. In addition, the brand will be able to purchase shirts autographed by the athletes, in order to carry out special actions for its customers who bet on the site, among other initiatives.