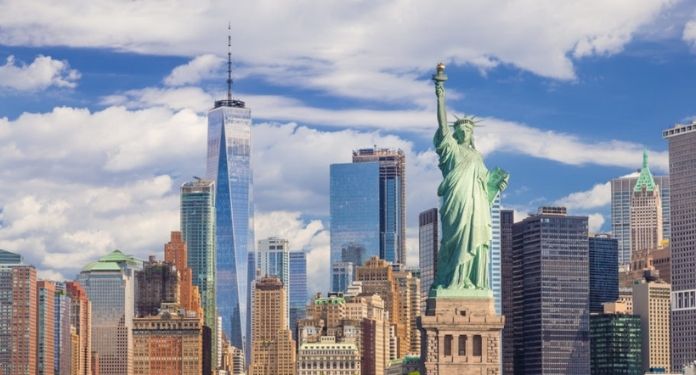 Last weekend was New York's first with sports betting sites on the air, and the result was a great success.
The state government reported that New York betting sites received more than $150 million in bets on Saturday (15) and Sunday (16) alone. The value was generated from the 650 thousand accounts created in the region.
To date, New York has five licensed sports betting sites: Caesars, DraftKings, FanDuel, BetRivers and BetMGM. Four more houses are getting ready to work in the region soon.
According to data from GeoComply, a geolocation company that works with bookmakers, 1.2 million accounts have already been created in the state.
A good time for punters in the region
The month of January is known in the USA as the NFL playoff period, that is, the decisive phase of the country's professional American football league.
In early February, the Super Bowl, the grand final of the championship, will be played, attracting many bets and fans of the sport. According to GeoComply, during that first playoff weekend, 17.9 million transactions were made between customers and betting sites.
New York could become the biggest US online sports betting market
If it continues like this, it seems that New York will break the record of money moved in its first month of legalized online sports betting.
Arizona is the one that holds the biggest mark reached so far, where it registered US$ 291.2 million in September 2021. New York could be the main driver of the betting industry in the near future.
New York is a neighbor of New Jersey, which has the largest online sports betting market in the US today. As much as many New Yorkers have come to NJ in the past to gamble, these early numbers have not registered an impact on the region.
On the contrary: according to GeoComply, in the last two weeks, 13.1 million transactions were recorded there, 4% more than the two previous weeks. More than $1.2 billion was wagered on New Jersey homes for the entire month of December 2021.