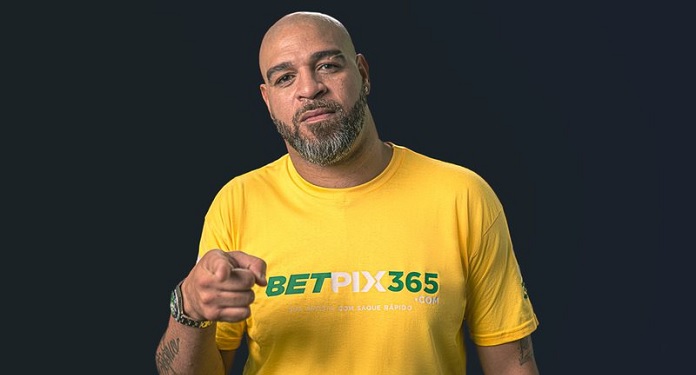 The bookmaker, BetPix365 is choosing players and former players of national and international prestige for its team of ambassadors. After announcing Dudu, a Palmeiras striker, and Luis Fabiano, a striker with stints at major clubs and the Brazilian national team, as official ambassadors, the company is betting on former striker Adriano Imperador.
Adriano marked his name in the history of Flamengo, the Brazilian team and Parma and Internazionale, in Italy. He was one of the world's top strikers in the 2000s and made memorable performances in Italian football, earning the nickname 'Emperor'.
With the national team shirt, he was one of the highlights in the victorious campaigns of the 2004 Copa América and the 2005 Confederations Cup, being top scorer in both competitions. Furthermore, he played in the 2006 World Cup.
"I always preferred to be on the side of the people. When I saw the idea, a Brazilian house, which popularized the game, something that was always part of the fun of the crowd, I identified myself", declared Adriano, who will participate in digital and offline actions by BetPix365.
The former player will be the big star of the next campaigns of the betting brand on different platforms. In the videos, Adriano lets out some of his catchphrases and adds a very relaxed approach to the bookmaker's advertising.
About BetPix365
BetPix365 offers a wide variety of options, in addition to football betting, with offers on basketball, baseball, tennis, handball, boxing, American football, table tennis, volleyball, beach volleyball, MMA, among other sports.
The company also prioritizes responsible gaming and the enjoyment of its customers. The brand provides tools so that the player can have more information about how to keep their game form safe and also forms that are intended to assist in individual control.