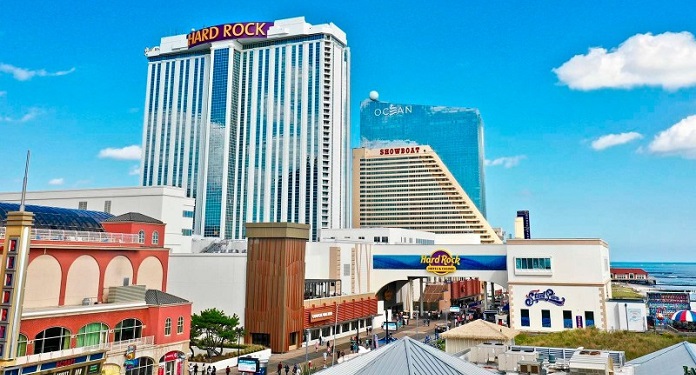 Casinos, racetracks and their partners recorded $4.74 billion in total gaming revenue in 2021, compared to $2.88 billion the year before, an increase of 64.4%. The figures were shared by the New Jersey Division of Gaming Enforcement, which further reported that venues reported $404.1 million in revenue in December, up from $312.9 million in December 2020, a 29.1% increase.
The amounts earned per casino in December were $211.8 million compared to $147.1 million a year earlier, while online gaming reached $133.2 million, up 33.9% from the US. $99.5 million in 2020. Meanwhile, gross revenue from sports betting for the month was $59.0 million.
Online gaming revenue for the year was up 40.9% to $1.37 billion from a year earlier, while gross revenue from sports betting was $815.8 million. The casinos totaled $2.55 billion, though the state regulator cautions that the figure is not directly comparable to 2020, when Atlantic City casinos remained closed for months amid the pandemic.
While 2021's $4.74 billion in casino gaming, sports betting and online betting points to a healthy position for the Atlantic City industry, considerably above 2020 and signaling recovery, in-person gaming still fared worse than it did. before the pandemic.
Market representatives evaluate 2021 results
"These results are a remarkable achievement for Atlantic City given the ongoing pandemic," said James Plousis, chairman of the New Jersey Casino Control Commission. However, executives warn that the $2.55 billion earned by players at their facilities is down from face-to-face play in 2019, which was $2.68 billion.
"Atlantic City's casino industry, like the region's gaming tourism and hospitality business in general, has proven to be resilient but still vulnerable to rate fluctuations and rising COVID-19 infection cases," added Jane Bokunewicz, director of the Lloyd Levenson Institute at Stockton University, which studies the Atlantic City industry.
"Even as other sectors of the gaming business, especially online gaming, show significant and steady revenue growth, outbreaks and waves of coronaviruses like the Delta and Omicron variants continue to be an obstacle to the recovery of Atlantic City's land-based casino operations. ", he added.
While brick-and-mortar venues still struggle amid the pandemic, New Jersey's sports betting market – the most lucrative in the country – proved just how robust it was in the past year, breaking its own record.
The state raked in nearly $1.23 billion in sports betting in December, the fourth straight month it has passed the $1 billion mark. And for the year, casinos and horse tracks that accept sports bets took in around $11 billion in wagers.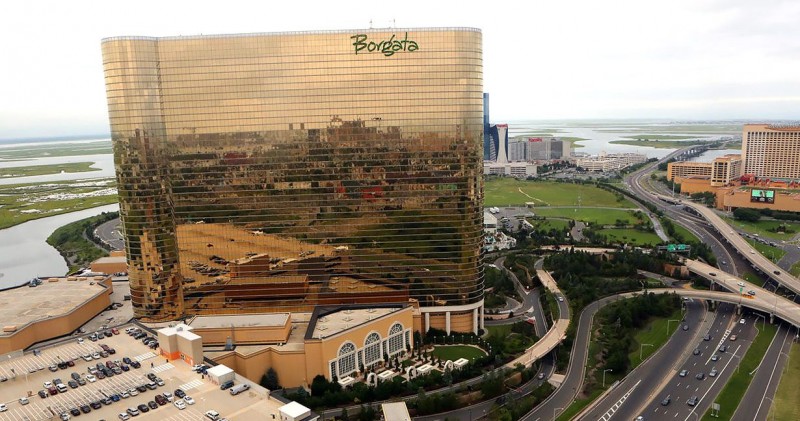 The annual value of $10.93 billion easily surpassed the previous year's $6 billion in stakes, marking a new national record. Betting, especially in the final months of the year, has been bolstered by the NFL and college football.
New Jersey is cashing in on pioneering the sports betting market
The market provided nearly $816 million after paying for winning bets and other expenses, a retention of 7.4%, higher than the industry average. Experts point out that New Jersey is cashing in on its status as a pioneer in the sports betting space, which can be seen, for example, in punters who have 22 mobile bookmakers to choose from, more than any other US state.
It is worth noting that New Jersey was helped to achieve these records in sports betting by New York not launching its market in 2021. As mobile bookmakers in New York are now available, experts believe the state can surpass New Jersey as the country's premier state for sports betting.
Breaking down gaming revenue by casino, including all forms of gaming revenue, Borgata appears as Atlantic City's top performing venue once again. The game installation gained $1.1 billion from players in 2021, double that of Hard Rock, its closest competitor, which recorded $511 million.
The Top 5 is completed by Tropicana in third place with $355 million, followed by Ocean casino with $342 million. Harrah's reported $267 million in revenue, ranking fifth. The venture was followed outside the top five by Caesars with $242 million, Resorts with $168 million, Golden Nugget with $148 million and Bally's with $144 million.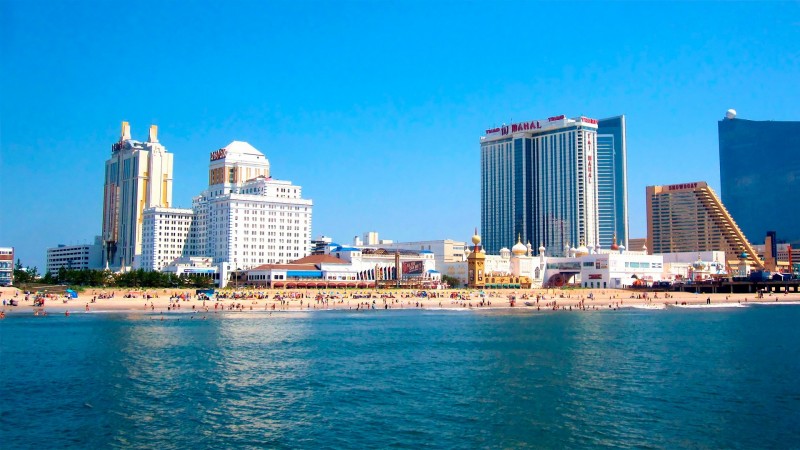 CANJ classified 2021 as "a year of modest growth"
The Casino Association of New Jersey, a trade association representing Atlantic City's nine casinos, called 2021 "a year of modest growth" for the state's industry amid the pandemic.
"Throughout 2021, the Atlantic City casino industry and its great employees have worked to rebuild and recover from the COVID-19 pandemic," said Joe Lupo, president of the Casino Association of New Jersey (CANJ). "Our outlook remains cautiously optimistic for the year ahead as we have seen increases from 2020 to 2021, and we anticipate the same for 2022."
The CANJ describes the 5% decline in land-based industry revenue in 2021 when compared to 2019, underscoring the fact that land-based casinos "have not yet returned to pre-Covid levels."
Despite the pandemic, the industry still generated nearly $422 million in total state tax revenue for the year. According to the trade association, this reinforces "the vital role" the industry plays across the state.
The CANJ also commented on the positive increases in online revenue over the year, although it cautions that it was primarily third-party affiliate companies that generated these bets "as opposed to the operators of Atlantic City's land-based casinos."
"The casino industry continues to diversify Atlantic City's offerings, investing hundreds of millions of dollars in development projects and facilities. These new investments will create world-class attractions, generate additional employment opportunities and attract more visitors in the coming year," the association concluded in its statement.