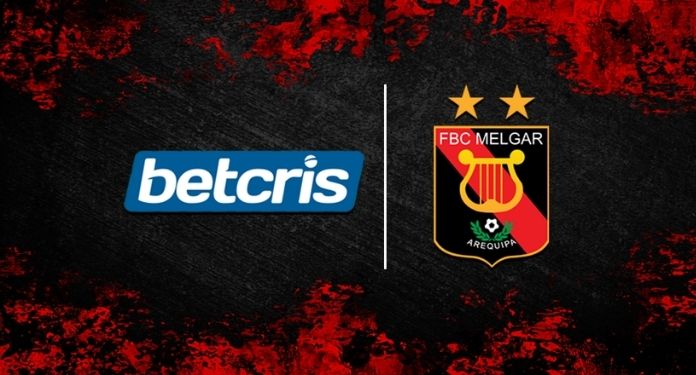 Betcris has a strong reputation for supporting communities across Latin America. The multinational sports betting company sponsors teams from Mexico to Brazil. It is also the official sports betting operator for several professional leagues.
This year, he added another name to his list. Peruvian football club FBC Melgar and Betcris have signed an official long-term sponsorship agreement.
FBC Melgar is now part of an important group of international sports institutions under the 'umbrella' of sponsorship with Betcris. It unites leagues and organizations such as the NFL, MLB, Mexico and Ecuador national teams, tournaments, leagues, clubs and world-renowned personalities.
During the ceremony held last Thursday, 13, at the Club de Abogados de Arequipa in Peru, Ana María Padros, country manager at Betcris, and Luis Manuel Pimentel, marketing coordinator, were present.
In turn, the football club was represented by Ricardo Bettocchi, the team's administrator. Players Alexis Arias and Joel Sanchez also participated in the meeting.
Bettocchi said of the partnership: "For us, it is a pleasure that such a large company trusts us and decides to join us as a main sponsor. We are certain that this union will accompany us with great results also in sport".
After sharing the news with event attendees, representatives from both organizations had one more task to complete. They have signed the contract that will allow Betcris to appear on the front of the team's shirts for the 2022 season and beyond.
Padrós added: "We are happy to belong to the FBC Melgar family. We are certain that this season the team will give a lot to talk about and we know that we will be very proud to follow their colors on their chest."
Betcris will be partner of the football team for two seasons
Betcris will accompany 2021 national championship winner FBC Melgar for the next two seasons as the team's main sponsor.
The operator has a strong presence in Latin America and continues to access new markets. Betcris, which offers sports betting solutions in the NFL, MLB and other sports leagues, also helps ensure a stable and regulated sports betting market in Latin America.