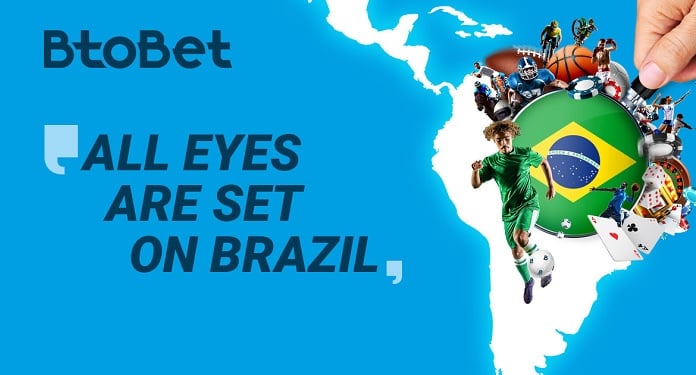 Dima Reiderman, COO at BtoBet, gave a recent interview to Focus Gaming News and highlighted the growth of the sports betting industry in 2021 and the potential recovery in the face of possible regulation of gambling in Brazil.
Initially, Reiderman cited the main goals that the company managed to achieve in the last year. "We started the year with two main goals, to consolidate our main markets and expand into new scenarios and to optimize our sports betting products and services to ensure that we provide our partners with a high performance sports betting solution that allows them to provide their players with a fun and differentiated betting experience. Looking back at our achievements over the past 12 months, I can proudly say that we met and exceeded our expectations."
According to the director of BtoBet, the company managed to consolidate and emerge in several markets, including Brazil. "Not only have we consolidated our presence in those markets – namely Africa and Latin America – which firmly regard us as market leaders, but we have also greatly expanded our presence in the more mature European market. We are now able to say that we have effectively entered the UK market through various brands, we have entered the Polish market and recently we have also announced that we have entered the Brazilian market with FanDuel's DFS offering."
In addition, the representative of the gambling company pointed out that the content offer has been expanded. "We have strengthened our content offering as well as enhanced our sports betting solution with advanced ML tools aimed at providing a more stimulating betting experience to end players. So yes, 2021 was definitely a very positive year for the company."
BtoBet grew in countries in Europe, Africa and Latin America
BtoBet expanded into several countries in 2021 in Europe, Africa and Latin America. Therefore, Dima Reiderman declared that the business expansion plan will continue this year. "Successful entry into new markets is a clear indication of the flexible and regulatory assurance offered by our sports betting technology. That said, our commitment to commercial expansion into new markets through new partnerships remains stronger than ever for BtoBet."
In relation to the European continent, he stressed that this is an extremely important region for the company. "Europe remains at the top of our agenda and is a key area of ​​focus for BtoBet, especially in light of the newly regulated markets."
However, he made a point of mentioning the potential of the Brazilian market. "The same applies to the Latin American and African markets, which are markets in high evolution from a regulatory point of view. All eyes are on Brazil and how things will evolve in the coming months, which could be the start of a domino effect of regulatory change in the region."
Projections for the sports betting industry in 2022
The global sports betting industry underwent a major expansion in 2021. Asked about the projections for this new year, Reiderman analyzed: "I predict that the sports betting vertical will maintain its momentum until 2022. On a global level, the industry is currently experiencing a big wave in terms of sports betting growth."
He added: "If we look at the US, more and more state governments are approving the rollout of sports betting in their state. I expect that we will see a rapid expansion of the US sports betting industry culminate in 2022. The result of opening up the Dutch market for business should also be reflected over the next year as we continue to see further growth in player channeling and The increasing legalization of sports betting in different countries is increasing the number of participants in the online sports betting market".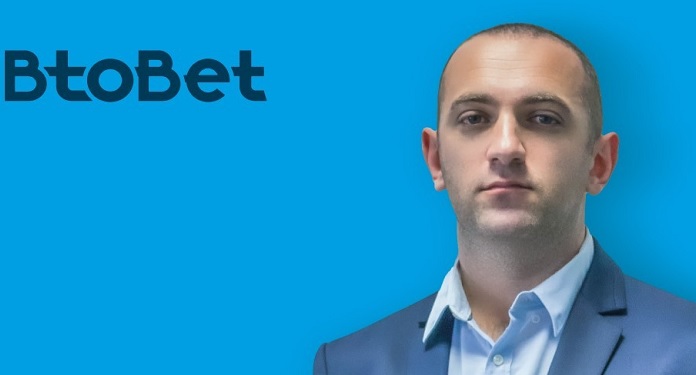 The director of BtoBet also highlighted that the markets of Africa and Latin America should emerge even more in 2022. "And one should not forget the evolution of the situation in Latin America and Africa, which are slowly but surely gaining a greater market share in global GGR terms. This will be the most important trend to watch in 2022 and is a very positive sign for this sector."
Awards
The director of BtoBet also highlighted that the markets of Africa and Latin America should emerge even more in 2022. "And one should not forget the evolution of the situation in Latin America and Africa, which are slowly but surely gaining a greater market share in global GGR terms. This will be the most important trend to watch in 2022 and is a very positive sign for this sector."
He concluded: "However, we do not consider these awards as a point of arrival. Our focus will remain on constantly improving our sports betting solutions and services and providing our partners with the cutting-edge technology they need to deliver an exciting and fun betting experience to their players."