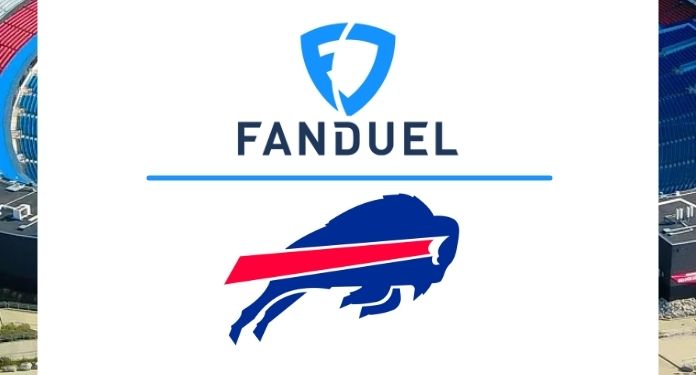 FanDuel Group has been named official Buffalo Bills online sports betting partner. The Buffalo, New York-based NFL team has entered into a multi-year partnership agreement with operator Flutter that will grant FanDuel the right to use the Bills brand.
In addition to the team's brands and logos, the sportsbook business will have access to a range of media assets, including TV and radio spots.
Bills fans will also see much more from FanDuel, whose marketing material will appear on in-game signage and activations on the team's home field at Highmark Stadium.
"FanDuel has built a strong reputation as a sports betting venue for sports fans," said Dan Misko, senior vice president of Business Development for Pegula Sports & Entertainment, the owner of Buffalo Bills.
"The way they reach people through engaging and fun content is innovative and in line with how we think about connecting with our fans."
"We are very excited about this partnership that will provide content and opportunities to our fans across New York state. We look forward to working with FanDuel for many years to come," concluded Misko.
FanDuel will also be the presenting sponsor of the 'Bills by the Numbers' podcast, hosted by Steve Tasker and Chris Brown.
Mike Raffensperger, CMO (Chief Marketing Officer) of the FanDuel Group, commented: "The Bills are proud to be a culture built on a genuine connection to their fans, and at FanDuel we are absurdly fan-focused, making this a natural collaboration."
"As we prepare to bring the best in sports betting from the United States to New York State, we will collaborate with the Bills to bring unique content and experiences to one of the most loyal fan bases in the sport," concludes Mike.