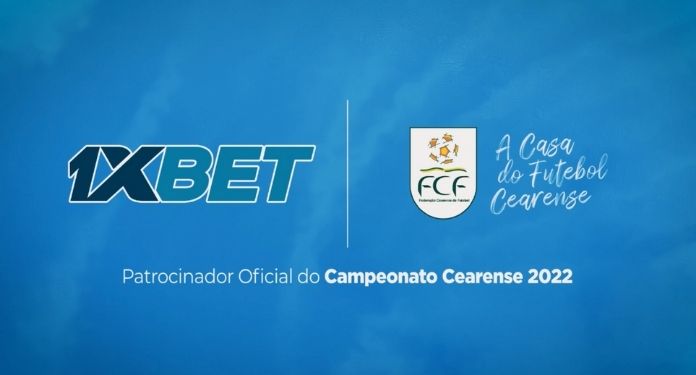 The 1XBET company acquired the Naming Rights of the competition, which will be called Cearense 1XBET 2022. The Cearense Football Federation (FCF) was the one who announced the change, citing that the betting brand became the State's new master sponsor in the new season.
1XBET is a sports betting company in more than 134 countries, including Brazil. The company has vast experience and has been active since 2007, having sponsored world football giants such as Chelsea and Liverpool, and now Barcelona.
The Ceará Championship is scheduled to start this weekend. On Saturday, 8, Ferroviário will face Iguatu, while Caucaia will face Pacajus. On Sunday, 9, two more duels: Maracanã x Atlético-CE and Icasa x Crato.
Ceará and Fortaleza will only enter the competition from the quarter-finals, scheduled to take place on February 22nd.
The first two placed in the initial phase of the competition advance to the semifinals, while the third and fourth will face Vovô and Leão in the knockout.
1XBET also sponsors the 2022 Paulistão
In the same sense, 1XBET became the new sponsor of the 2022 Campeonato Paulista. The agreement was promoted as an integrated sale of sponsorships. The contract was made official by the São Paulo Football Federation (FPF).
In addition to partnering with the state competition, the bookmaker will also name the trophy reserved for the 'Crack of the Game', that is, the best athlete in each of the 110 State games. 1XBET will also feature insertions in the broadcasts of the games on TV.
According to Portal Uol, the deal also involves brand exposure on the entire lawn LED and on the competition's social media during the next year. In addition, 1XBET has acquired access to competition data and statistics on an exclusive basis.
About the betting company
This is an online gambling and betting company licensed by the Curacao eGaming License. The group was founded in 2007 and registered in Cyprus. In 2019, 1XBET underwent a significant expansion process by closing sponsorships with clubs in the first division of English football.