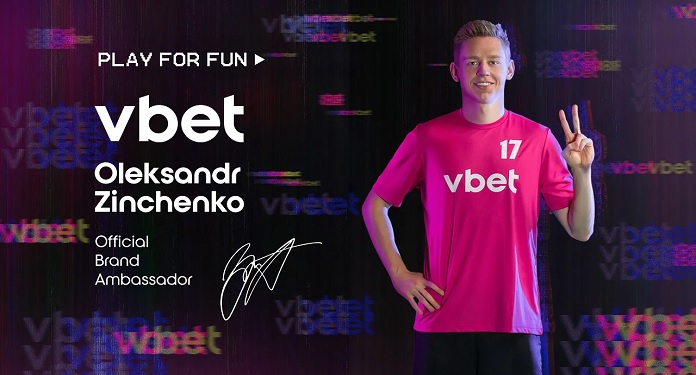 Oleksandr Zinchenko is a midfielder for Manchester City, a club that plays in the first division of the Premier League, and the Ukrainian national team. The 25-year-old Ukrainian player plays for one of the most powerful teams on the planet and is the youngest captain in the history of the Ukrainian national team. He is now the newest ambassador for VBET.
For City, he has celebrated numerous high-profile titles and was runner-up in the European Champions League in the 2020/2021 season. "Oleksandr Zinchenko is one of the most brilliant talents in Ukrainian football," said George Givishvili, CEO of VBET Ukraine.
Givishvili added: "He will be able to present our brand like no one else. We are proud of this collaboration and will do our best to make it extremely successful and capable of bringing many bright emotions to our fans."
The football player also made an official statement after signing the contract. "I am thrilled to become the ambassador for VBET. Together we will develop Ukrainian football and eSports, on and off the pitch. I believe that we will be able to succeed and move forward", he stated.
VBET Company is an official partner of the Ukrainian national football team and football clubs such as Vorskla, Oleksandriya, Monaco and Portsmouth, and also collaborates with other sports teams and organizations around the world.
This year, the betting company became a sponsor of the Ukrainian Women's Soccer Team, the Ukrainian Premier League, the Ukrainian Cup, the Ukrainian Super Cup and the Ukrainian national ice hockey team.
About VBET
VBET is an international company in the online betting industry. The group was created in 2003 by Vigen and Vahe Badalyan, and the name came from the initials of the two founding brothers. The company provides a sports betting platform, online casino, live casino, poker, eSports and other forms of online gaming.