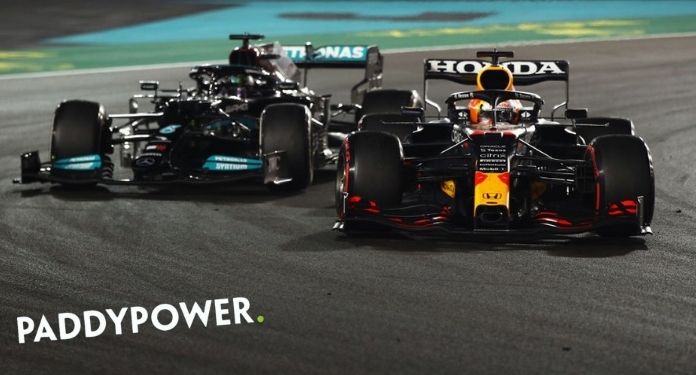 Operator Paddy Power paid players who bet on both Max Verstappen and Lewis Hamilton in the Formula 1 World Championship competition and the Abu Dhabi Grand Prix.
Verstappen won his first World Championship in the final stages of the end-of-season race at the Yas Marina Circuit, benefiting from a Safety Car entry due to Nicholas Latifi's crash.
On the final lap, the Red Bull driver overtook Hamilton to win his first World Championship, naturally causing mixed emotions among the punters.
Verstappen fans were cheering while Hamilton punters were "in pure shock/rage at the way it ended (the race)".
Mercedes also did not accept defeat easily; both protests against the outcome of the controversial Abu Dhabi Grand Prix, which decided the title, were rejected by the Formula 1 team.
Paddy Power's decision
Hamilton commented, "Congratulations to Max and his team. I think we've done an amazing job this year. Everyone at the factory and here has worked so hard this time, so hard."
"I'm so proud of them and so grateful to be a part of the journey with them. We gave it our all in this last part of the season, we never gave up" concluded Hamilton.
Verstappen commented: "It's unbelievable. I kept fighting the whole race. I had the opportunity on the last lap. It's amazing, I'm still having a cramp. It's crazy."
In response to the event, Paddy Power decided to pay the two drivers' bettors during the Abu Dhabi Grand Prix. In addition, the Irish bookmaker is also paying off both Verstappen and Hamilton believers in the F1 World Championship.
Paddy Power argued that "no matter who you support, we can just calmly place our hands on your shoulders and say 'okay, you didn't lose.'
About the bookmaker
Paddy Power is a betting company that emerged from the merger of the stores of three Irish bookmakers: Stewart Kenny, David Power and John Corcoran in 1988. The company's headquarters are located in Dublin, Ireland.