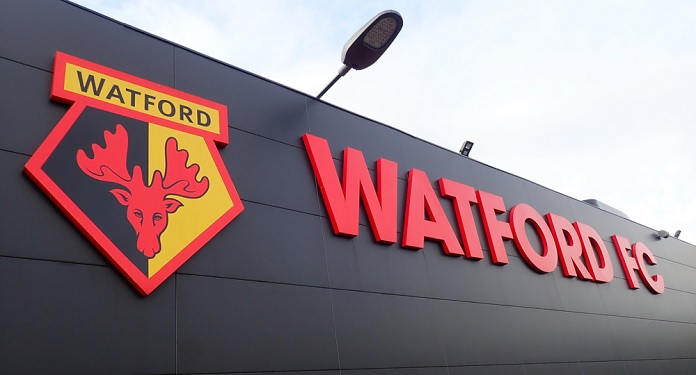 Watford Football Club's main sponsor, operator Stake, will change its LED and other advertisements for the English club's stadium to rainbow colors in support of Stonewall's 'Rainbow Laces' campaign.
The amendment demonstrates the brand's support for LGBTQ+ inclusion and a commitment to inclusion in football. The group will join Watford and Proud Hornets in supporting the campaign for Wednesday's Vicarage Road match against Chelsea.
"Stake.com is committed to inclusion. We also believe football is for everyone and are proud to support the Premier League and Stonewall campaign by upgrading our sponsorship assets on Vicarage Road for the match against Chelsea," said Dominic Rae, Stake Sponsorship Manager.
It is Stake's first season as Watford's main sponsor, having previously entered into a contract with the club by adding the Shiba Inu or Dogecoin logo to the shirtsleeves of their senior team uniform.
Paul O'Brien, Commercial Director at Watford FC, commented: "We are very proud to be working with Stake.com on our 'Rainbow Laces' activities this year. At Watford Football Club, we are proud of our actions towards equality and diversity, so it is with great satisfaction that our main sponsor has also taken the Stonewall campaign seriously."
Richard Masters, Premier League Chief Executive, added: "Football has a remarkable power to bring people together and it is a priority for the Premier League and our clubs to ensure that everyone feels welcome and supported, from players to fans alike, as well as all those involved in our many community programs."
About Stake
The platform offers online casino games and sports betting in a variety of sports, such as football, tennis, basketball, American football, ice hockey, baseball, volleyball, handball, futsal, badminton, rugby, snooker, table tennis, among others .
The brand is owned and operated by Medium Rare, a company based in Curaçao. Medium Rare is licensed and regulated by the Government of Curaçao.