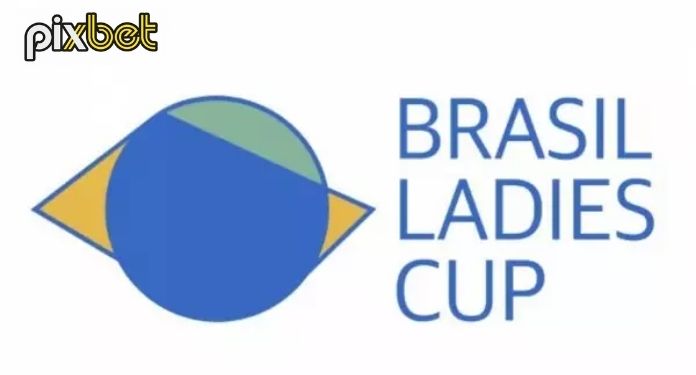 PixBet has just been announced as the master sponsor of the Brasil Ladies Cup, an event that brings together the main players in this sector for an exchange of experiences and a lot of networking.
With several criticisms in relation to the women's football calendar in Brazil, the justification always 'cited' is that there is a lack of investments or inequality in working conditions and salaries in relation to the male sport.
In view of these findings, together with Goolaço and FIFO's (International Federation of Football Society), which have vast experience with sporting events, brainstorming was initiated and, from it, the opportunity to create the concept for carrying out a exclusive week dedicated to women's football.
From the beginning, the focus was not on being just a short shooting championship, but an exchange of experiences, debates, social actions and, of course, a lot of football. The event has the support of the São Paulo Football Federation, which has been doing hard and competent work in the development of women's football in Brazil.
Once the concept was established, the logo created, the layout of the event, and the commercial plan developed, Wolff Sports and Goolaço went out to the market in search of sponsors.
The moment couldn't be better, as the growing interest in women's football in Brazil and around the world has been growing.
The potential of women's football in Brazil
The final of the 2021 Women's Brasileirão, recently played between Sport Club Corinthians and Sociedade Esportiva Palmeiras, provided the Band with an average rating of 5 points and a peak of 6 points, reaching, until that moment, nothing less than the best. Channel audience on time this year!
Even the Russian F1 GP, which took place in the morning of that same day, was left behind. In a recent Wasserman Agency survey, 88% of people interviewed said they would watch more women's football broadcasts if given the opportunity.
The concepts of equal opportunities between men and women, of female empowerment, is part of the culture of many companies. And many of them welcome the growth of the sport in Brazil.
As a result, the project fell in favor of the market and several important companies became sponsors of the event.
Check out the list of Brasil Ladies Cup sponsors:
Cuota Presents – Sicredi
Master Cota – Comgás, Multilaser, PixBet, Sky and Wickbold
Gold Cota – Colgate, Consul, Crown, Momenta and Riachuelo
Silver Cota – Europ Assistance, Diageo (Gin Gordon's), Lorenzetti, Odontocompany and Sherwin Williams
Led Cota – Penalty, Tramontina and Worker.
The Brasil Ladies Cup is already a reality, with its realization guaranteed for at least three editions.
About PixBet
PixBet is an online gaming platform developed by highly skilled iGaming professionals to provide players with the best combined betting and casino experience with customer support. Players can place their bets via computer, mobile or tablet.