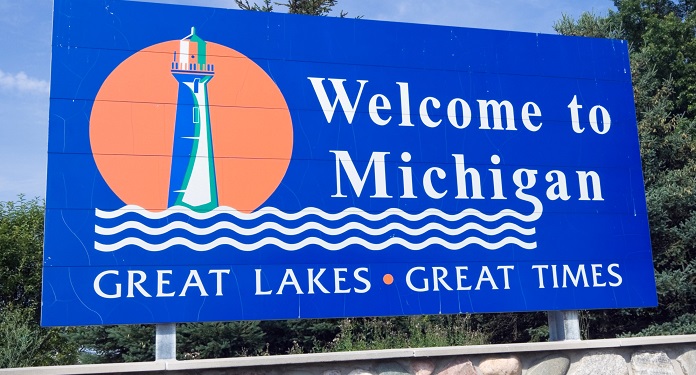 Michigan's online and retail sports betting generated nearly $500 million in betting in October. In addition, the state's online casinos set a new record, reaching $110 million in revenue.
Michigan online sports bookmakers accepted a record $463.6 million in betting last month, up 31 percent from September and beating the previous record of $359.5 million set in March.
Combined with $34.2 million in retail betting, the state set a record $497.6 million in betting, up 29% from the previous month.
Online sports betting earned $24.3 million in gross revenue in October. FanDuel led the online market with $124 million in bets, DraftKings followed with $120.4 million and BetMGM took third with $102.2 million.
Michigan's online casinos and poker rooms hit a new record with $109.7 million in gross gaming revenue in October, up 7% from last month.
Daily revenue grew to $3.5 million for the 31 days of the month, from $3.4 million a day in September. Since launching in January, online casinos and poker room operators have generated $884.6 million in gross gaming revenue. The results demonstrate a strong sports betting month in the United States.
September was also a historic month for sports betting in the state
It is important to emphasize that the sports betting market is growing monthly in the North American state. Michigan also posted impressive numbers with $350 million in bets for the month of September; gaming gross revenue rose 49% from $15.9 million in August to $23.7 million.
In addition, gross income from online betting produced $17.4 million in taxable income, yielding more than $690,000 in state and local taxes. According to the Michigan Gaming Control Board, the performance of online bookmakers rose 84% compared to the month of August.