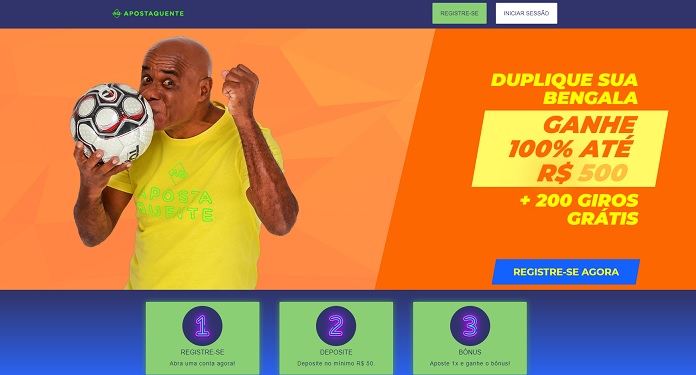 With its recent launch in Brazil, Apostaquente has been standing out from the rest by offering sports betting and online casino fans a tropical approach combined with a high-tech platform, aiming to elevate the experience of Brazilian gamblers.
That's why the bookmaker chose to offer, from the first day of operation in the country, withdrawals and deposits via PIX. PIX sports betting is certainly dominating the national scene, due to the practicality and speed that the system offers during transactions.
Created by the Central Bank of Brazil, this method of banking transaction allows the user to make transfers and receive payments instantly, that is, Apostaquente player can use PIX to withdraw their winnings and receive the amount in their PIX account within a few seconds after the withdrawal request.
In addition, it is possible to make instant deposits in Apostaquente with the PIX, being a great option for fans of live sports betting, as it allows the deposit to quickly go into the Apostaquente account, allowing the player to make the deposit in real time during the match you want to bet.
How to carry out transactions via PIX in Betting
Apostaquente's website has a layout designed on the user's experience, so the navigation and usability are focused on facilitating the player's journey, offering an intuitive and simple interface, so that they can use the resources that the website offers with security and confidence. .
Depositing and withdrawing via PIX is very simple, just log in to the Apostaquente website, click on "My account" and subsequently on "Deposit" or "Withdraw", the PIX method will be the first option on the page. From then on, deposits or withdrawals can be performed with just a few clicks and instantly.
The system is available throughout the Brazilian territory and can be done simply by using a cell phone, with no time limit, on any day of the week, as it works 24 hours a day, 7 days a week.
Innovation and quality are part of the new sportsbook
Apostaquente, which entered the Brazilian market recently, is gaining the public's trust every day and has been showing that innovation and quality are essential aspects of the sports bookmaker and online casino. As mentioned above, Apostaquente offers the best and most recent payment methods in Brazil since its first day of operation on national soil.
The bookmaker's team is committed to following market trends in order to provide a high quality experience to its players. In addition, with a different and fun approach, Apostaquente promises to innovate the betting industry in Brazil.
Find exclusive opportunities in sports betting, with coverage of the biggest international and national sporting events, besides being able to access the best online casino games at Apostaquente. Also count on a 100% Brazilian customer service team.