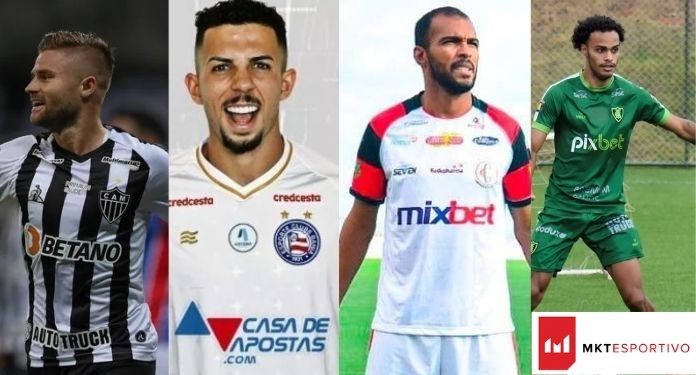 Sponsorships are the main assets for the survival of football teams and, recently, we are witnessing a 'reheating' of this market as a whole, mainly due to bookmakers.
Currently, bookmakers move around R$ 12 billion a year in Brazil, which is the main reason for this increase in sponsorship to national clubs.
The MKT Esportivo website published today a text by Fábio Wolff that talks about this heating in the market, citing how important it is for the betting scenario in Brazil.
Check out the full article on bookmakers' sponsorship!
The sponsorship market in football is heated and this is largely due to the entry of investments from new segments.
The betting companies, which annually move around R$ 12 billion in Brazil, are one of the factors responsible for such heating.
Law 13/756, which governs sports betting, was enacted in 2018 and awaits regulation in 2022. Intense discussions have been taking place, but it seems that a model of taxation and taxation like the one in Denmark is coming close. , from the United Kingdom and Belgium.
Since 2019, betting companies began, in fact, to move the sponsorship market in Brazilian football through marketing investments in football clubs, arena rights (field boards), prisms, LEDs and 3D mats. And sponsoring competitions as well.
The reason is obvious: these companies seek brand awareness, that is, brand exposure, as they need to fix their respective names in people's heads. In this way, they seek to capture leads, customers with the potential to transform the passion and emotion of football into bets.
Of the 19 clubs in Serie A, for example, only Cuiabá does not have a betting company as a sponsor.
In the other divisions, numerous clubs already have betting companies as sponsors.
In relation to the main championships, the same phenomenon has occurred. In the Brazilian Series A and B, for example, the maximum limit of five betting companies per division was reached. Many would have liked to be there, but were left out.
In short, in the Brazilian market today, it can be said that the demand is greater than the supply in the main championships.
Investments in this specific segment have been one of those responsible for heating up the market.
The other segment that has contributed significantly is also the Fan Tokens. Several clubs, such as Corinthians, Atlético-MG and São Paulo, among many others, have received value propositions that, when compared to different segments that already sponsored them, are significant and differentiated.
The timing is good, but it is up to those involved in this industry to make the most of the open faucet to masterfully and tangibly deliver their assets.
After all, these companies seek, through the football platform, to increase their earnings. Investments that prove effective will have their assets valued in the renovation and those that do not have this competence, even so, may have the opportunity to try again, after all, as I stated above, the demand is great.