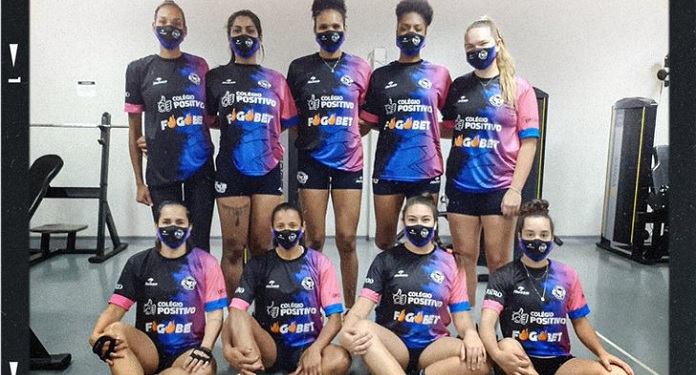 In its fourth straight season in the elite Women's Volleyball Superliga, Curitiba Vôlei will be sponsored by FogoBet, a sports betting company, to fight at an even higher level than last season when it finished in seventh place the qualifying stage .
Led by Olympic champion Valeskinha, Curitiba Vôlei is an investment aimed at increasing the reach of FogoBet's brand in the Brazilian market since, according to data from Ibope/Repucom, the team's image return in the latest edition of the Women's Superliga was R$ 890 million.
Therefore, the exposure values ​​that Curitiba Vôlei provides are essential for the consolidation of the partnership, however, FogoBet CEO Stavros Karagkounis highlighted that the agreement also has a very relevant bias: support for the continued development of women in sport.
"We decided to sponsor Curitiba Vôlei not only because it is a popular volleyball team in Brazil, but to fulfill one of our core brand values ​​which is to support women in sport. We want to spread the message of equal rights and conditions for women in all sectors of society," said Stravos Karagkounis, FogoBet's CEO.
Karagkounis added: "The Curitiba project is an example that fits this. We have young and adult athletes forming a harmonic cast. We are keen to develop a long-term partnership with Curitiba Vôlei and work together on the idea that we support and highlight women's rights. This will help in different parts of society, but also in the access and passion of new volleyball players."
Team director celebrates agreement with FogoBet
On the Curitiba side, the confidence that this will be the season with the best performance on the team can be seen in the words of director Gisele Miró. , year after year, is taking one more step towards excellence".
The director added: "Be it in the sports field, whose objective will be to perform better than the seventh place last season, as well as deliver better brand exposures to our sponsors and partners. The values ​​that involve the world of volleyball and the audience it obtains are proof that women's volleyball is a good business for investment.
Curitiba Volleyball performs its first match in the 2021 / 2022 season of the Women's Volleyball Superliga this Friday, 29, at 9 pm, against Barueri Volleyball Club at Ginásio Jose Correa. The game will be broadcast live on Canal Vôlei Brasil.