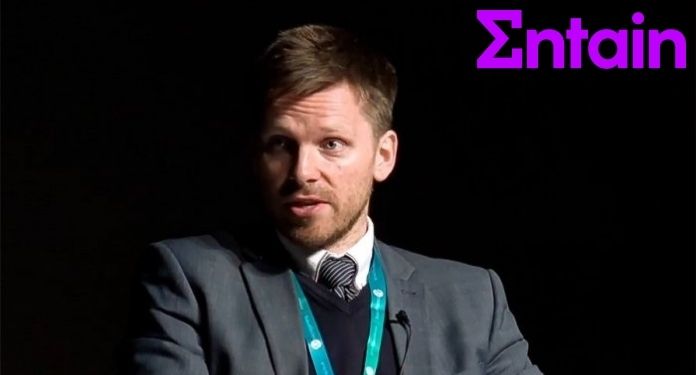 Martin Lycka, Entain's Senior Vice President, Regulatory Affairs and Responsible Gaming, will join the panel of speakers at this month's SBC Summit Latinoamérica conference and trade show in Miami. Before the event, he spoke with SBC Noticias about Entain's operations in Latin America.
Entain, the sports, gaming and entertainment betting group, has its bwin brand in Colombia. But Lycka is optimistic that Colombia is just the first of many Latin American markets for business. Although the group is committed to only starting business in fully regulated jurisdictions by the end of 2023.
That means he's keeping an eye on current moves to regulate the online gaming markets in Brazil, Chile, Peru and Bolivia. "These are the four Latin American markets that are in the process of regulation and potentially fully aligning with Entain's strategy," said Martin Lycka.
However, he insisted on highlighting the full potential of the Brazilian market from the conclusion of its regulatory process: "And, without a shadow of a doubt, Brazil is the 'crown jewel'. As soon as Brazil regulates, or opens its licensing process, Entain will be there with a license request".
Entain executive believes betting regulation in Brazil will end in 2022
Lycka remains optimistic about the chances of the Brazilian government delivering a new regulatory framework for games on time and that "the regulated market could be launched sometime in 2022". However, the executive admitted that the industry should be aware that the presidential election could stand in the way of legal online gambling and casino gaming.
The debate 'The Importance of Local Partnerships', which will be attended by the Entain executive, will examine the advantages and disadvantages for international brands of working with local operators and experts when entering new markets.
"It is always very important to have a source of local knowledge in whatever market we enter. I'm not saying that we would have to enter all our new markets together with a partner or, if I may say otherwise, we may not be statutorily required to enter Latin American markets with a partner," he explained.
Lycka added: "But we would certainly consider whether, both legally and commercially, it would be better to enter new markets on our own or with a local partner. It's something we'll cover on a jurisdiction-by-jurisdiction basis, as the territories regulate. We work with a wide variety of local partners, from potential sponsorship opportunities to legal experts'.
Lycka says that Brazil can learn from 'good and bad lessons from other jurisdictions'
Another area where I would like to see collaboration is the creation and management of an effective responsible gaming offering in markets that are in the process of establishing regulatory frameworks. "I continue to believe that safer or more responsible gaming is extremely important to the success of any regulated market," he commented.
The Entain executive continued: "And, in fact, I would suggest that Latin American markets that are going through a regulatory phase have a great opportunity to learn all the lessons, good and bad, from other jurisdictions, including more recently, of course, the US markets and also the upcoming Ontario-led Canadian regulations."
Martin Lycka added that while there is no single solution for a safer gaming offering and new regulators need to find a viable localized approach, he believes the information they need to get it right is already available.
"There is a whole set of best practices and principles that countries like Brazil can take advantage of and be inspired by. BNDES, the Brazilian Development Bank, is seeking to instruct a third-party consultant in the future licensing or bidding process. I am sure that whoever is selected will give the Brazilian authorities a lot of advice not only on the regulatory framework, but also on safer games being supported to the extent required and welcomed by the industry", he concluded.
SBC Summit Latin America 2021
The SBC Summit Latinoamérica will take place on October 27th and 28th at the JW Marriott Marquis Miami.