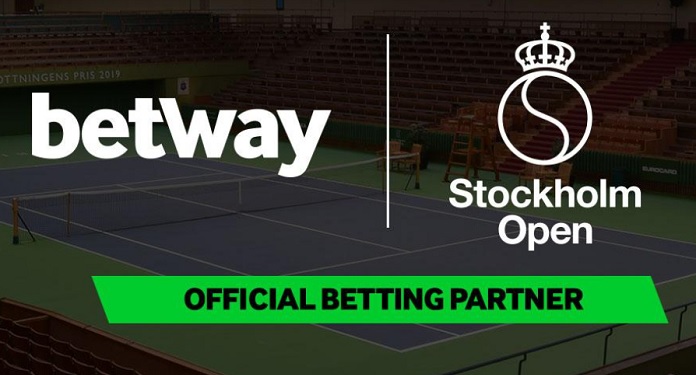 World-renowned online betting and gaming brand Betway, owned by the Super Group, has just announced its sponsorship of the world's oldest indoor ATP tournament, the Stockholm Open. The agreement will make Betway the exclusive betting partner of the championship, with association rights, as well as the brand displayed on the court.
This year's competition marks the return of the event after cancellation in 2020. The championship is expected to take place from November 6th to 13th. Since the first edition of the Stockholm Open in 1969, tennis stars like Borg, McEnroe, Becker, Björkman, Federer and Tsitsipas have presented top-level matches at The Royal Tennis Hall in Stockholm.
The Stockholm Open is back with a new director, Thomas Enqvist, a three-time tournament winner. Another new addition to the tennis championship is Division, an event organizing group that is committed to helping to develop Swedish tennis.
This announcement continues Betway's commitment to live tennis events and marks the company's 10th ATP Tour sponsorship this year. "It's fantastic for the Betway brand to be associated with the Stockholm Open. As the oldest indoor ATP tournament in the world, the event has a fantastic history and we are thrilled to be your exclusive betting partner for the next three years," said Anthony Werkman, CEO of Betway.
Kristoffer Svensson, Head of Stockholm Open at Divison said: "We are happy to welcome Betway to the Stockholm Open. Together with Betway and all our tennis fans we look forward to a week full of action and fantastic tennis games."
About Betway
Founded in 2006, Betway Group is a company recognized worldwide for sports betting and online gambing services. Remembering that Werkman has been acting as CEO of the brand since November 2017.