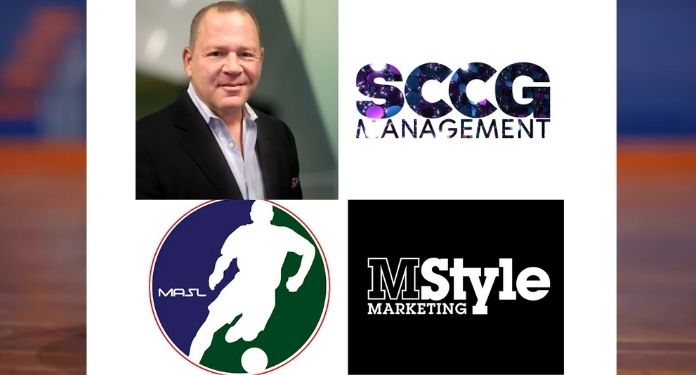 Stephen Crystal of SCCG Management has announced a partnership with the Major Arena Soccer League (MASL).
SCCG specializes in investments aimed at developing global brands, representation, intellectual property and other commercial strategies. The partnership aims to leverage MASL's events in the US sports betting industry.
MASL represents 16 teams across the US and Mexico. The league has skillful names and is seen as one of the most complete competitions in the region. In November, when the 2021-22 season begins, icons and former players Shep Messing, Keith Tozer and JP Dellacamera will lead MASL's executive entourage.
MASL represents a high level of professional futsal, featuring teams across North America with players from over 15 countries.
A great partnership for brands
The leading strategy, branding and marketing company, M style marketing, has played an important role in facilitating the partnership between the two organizations. The company's performance extends to many teams, leagues and brands.
Stephen Crystal, founder and CEO of SCCG Management, said: "We are focused on expanding the sports betting options in the US, opening the commitment to the widest possible pool of sports fans."
Shep Messing, President of MASL, commented: "Live sports content in North America and around the world is combined with sports game. Stephen Crystal and SCCG are at the forefront of this industry, and we are excited to partner with them to find the right ones. best opportunities for the Major Arena Soccer League".
About SCCG Management
SCCG Management is a consultancy specializing in sports betting, iGaming, sports marketing, affiliate marketing, technology, intellectual property protection, product marketing, eSports, capital formation, joint ventures, casino management, legal matters for casinos and the industry of iGaming.
With over 20 years of experience in the casinos, technology industry and iGaming, brand founder Stephen A. Crystal offers consultancy and serves as CEO of numerous casino holdings and public gaming companies, in addition to making investments in the home of 2 billions of dollars in projects in the casino games segment.