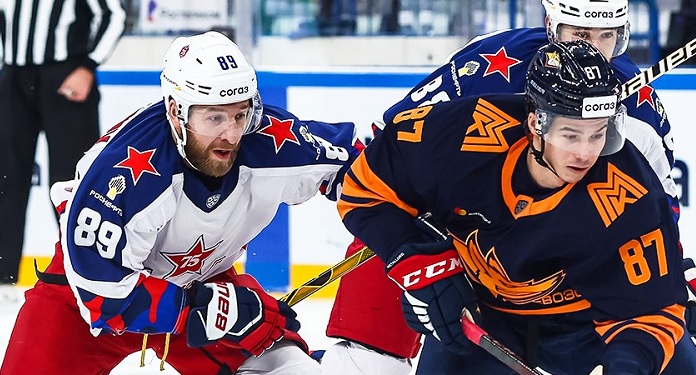 As the Kontinental Hockey League (KHL) season progresses, Fonbet has been adjusting its league partnership approach, focusing more on club support and direct sponsorship.
In a recent conversation with SBC News, Fonbet CMO, Alina Yakirevich explained that this new sponsorship strategy will be expanded to other sports, with football next on the list.
"We recently extended our contract with KHL for another four years, although our previous agreement was in effect for another year. Mainly because Fonbet is very satisfied with the way our collaboration with the league partners has developed", he declared.
Yakirevich added: "Secondly, we decided to restructure our cooperative approach and decided that, as the KHL's main partner, we should focus on club support and direct sponsorship in a more targeted channel."
Asked what motivated the company to change its approach, the executive explained: "The world is still recovering from the effects of the pandemic. In Russia, COVID-19 restrictions are still in place, and stadiums and arenas are not even 50% full. The club's revenues fell".
And he added: "KHL is one of our most important strategic partners. We think a lot about what else we can do to support the league and its clubs and come to a conclusion that will benefit everyone."
Fonbet aims to increase brand visibility through partnerships
In addition, partnerships with clubs will help increase brand visibility across the region. "Hockey is one of the most popular sports not only in Russia, but also in Belarus, Kazakhstan, Latvia and other countries. Signing sponsorship agreements with KHL clubs is more than just putting the brand on uniforms, billboards or in arenas," he quoted.
The Fonbet executive explained: "For us, it involves a great deal of work that we intend to do with each partner club. This includes traditional entertainment events and events that Fonbet considers essential. One of the most important areas is working with the fan bases of clubs".
He continued: "It's crucial for us to build communication with fans and maintain their interest with contests, sweepstakes, gifts and more. However, the main objective of sponsorships is to ensure that Fonbet is perceived not only as a sponsor, but as a reliable and responsible partner".
Sponsorship for other sports
However, the betting company should not be limited to just this sport and aims to employ the same commercial strategy in other sports, such as football.
"We will definitely review our positions in other areas as well. First of all, it means football. We already have partnerships with several leading clubs, CSKA and Rubin, and we are looking to expand this group", concluded Alina Yakirevich.