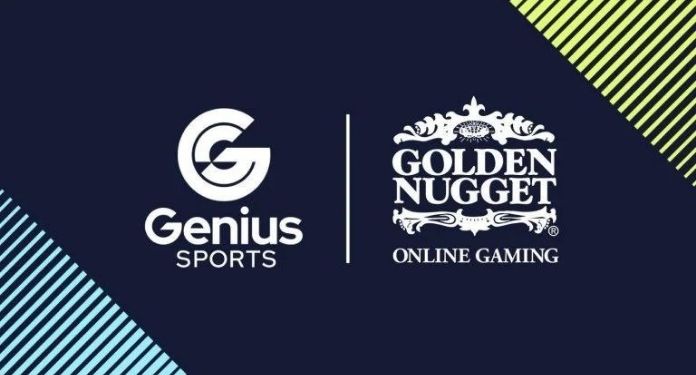 Genius Sports, an official data and technology provider, this week announced a new official agreement with Golden Nugget Online Gaming Inc (GNOG).
Genius Sports 'LiveData' and 'LiveTrading' solutions will be offered to GNOG, which will provide official data feeds and touchpoint pricing on thousands of sporting events each year.
The Genius Sports portfolio of exclusive official data rights, which includes the English Premier League, NASCAR, Liga MX, Argentine and Colombian football, Euroleague Basketball, and the NFL, is included in this partnership.
The complete and exclusive set of official NASCAR data for the Genius Sports race betting markets will now be available to GNOG, making them the latest US sports betting brand to do so.
Official NFL sports data products and services, such as access to real-time stats, proprietary Next Gen Stats (NGS) stats, and an official sports betting data feed, are also included.
An immersive and trustworthy experience
O presidente do GNOG, Thomas Winter, explicou: "Os clientes de apostas esportivas modernas exigem uma experiência que seja envolvente, confiável e disponível 24 horas por dia".
"Our official data partnership with Genius Sports is a crucial pillar for us to meet these expectations by providing our customers with immersive products about their favorite sports such as the NFL, NASCAR and other global leagues."
Mark Locke, CEO of Genius Sports, added: "We are pleased to partner with Golden Nugget to help them deliver the most engaging live sports betting experience available."
"With official data, this partnership allows Golden Nugget to increase engagement with its customers while supporting a sustainable sports betting ecosystem."
About Genius Sports
Genius Sports is a data and technology company that powers the global marketplace by connecting sports, betting and media. The company's mission is to support a sustainable sports data system that benefits all parties – from the rights holder to the fan.
In addition, the group partners with more than 400 sports organizations around the world, capturing the highest quality data for many of the largest leagues and federations such as NFL, EPL, FIBA, NCAA, NASCAR, AFA and PGA.