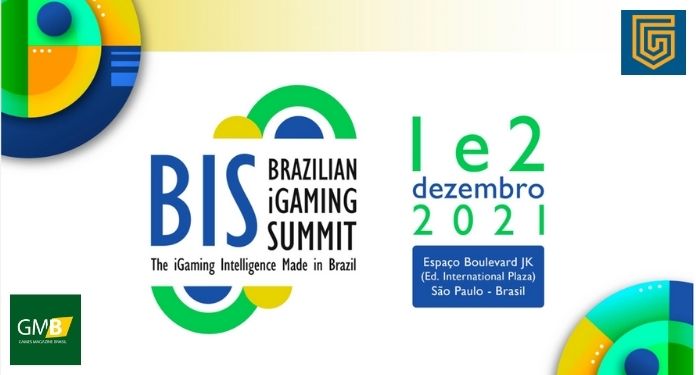 Brazil is considered one of the most promising markets on the planet when it comes to sports betting, lotteries and affiliation. For this reason, the world industry is closely following all the developments in the country's regulatory processes.
With that in mind, the first edition of the Brazilian iGaming Summit (BIS) – The iGaming Intelligence Made in Brazil – is scheduled to take place on December 1 and 2, 2021. The event appears as a demand from the global market to join, in person, still this year.
With a team composed of professionals who deeply know the segment, BIS stands out as the only meeting in Brazil that will bring national and international players face to face, in addition to bringing together suppliers, operators, regulators, politicians and authorities to discuss the next steps of regulation and present the trends for the development of the sector in Brazil.
The place chosen to host this first edition was Espaço Boulevard JK, International Plaza Building, in São Paulo – Brazil, located in the heart of the commercial center of São Paulo.
Brazilian iGaming Summit will be in hybrid format
Its hybrid format will provide an expansion of its radius, which will not be limited to the physical space of the event, but which will bring a new audience to participate, in addition to connecting people around the world and generating multiple opportunities for companies interested in participating.
The return of in-person events is a desire that goes beyond the corporate world, since the vast majority of businessmen miss human proximity, and this is another differential of the 1st Brazilian iGaming Summit (BIS).
The BIS will also provide a powerful networking, in addition to lectures, exhibitions of the main brands in the betting industry and an environment designed for the success and experience of the participants.
One of those responsible for the creation and organization of BIS, Alessandro Valente, emphasizes the importance of an event promoted in Brazil at a time of resumption of business around the world.
"iGaming Brazil's strength in accelerating the dissemination of the event, the important network of contacts that Flávio Figueiredo conquered over the years and iGaming Media's activities in SEO were decisive factors for the entry of this strategic partner. I was very happy to be able to work with him once again, this time being on such a relevant project."
In addition to SuperAfiliados, the Brazilian iGaming Summit also has strategic partnerships with Zest Eventos, Pay4Fun, iGaming Brazil and GamesBras, which are the official media for the event.
More information about the BIS can be found on the official website.