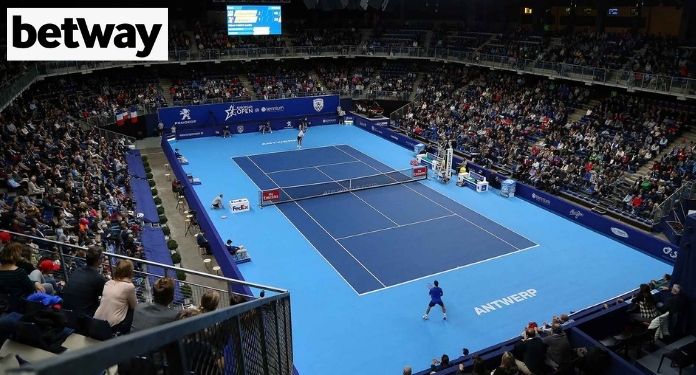 Betway announced its sponsorship of the European Open, the latest in a series of tennis tournaments.
The Super Group-owned sports betting company will add Belgium's only ATP Tour event to its extensive sponsorship portfolio.
Anthony Werkman, CEO of Betway, said: "We are pleased to announce a partnership agreement with The European Open, Belgium's only ATP Tour Event. ". The tournament is still starting, but it has already had some important names in its honor roll."
"We look forward to supporting the competition as it becomes a leading event on the ATP Tour."
The company is getting closer to the sport
Betway sponsors many major tennis tournaments, including the Generali Open, Miami Open and the Mercedes Cup, and has already signed several sponsorship deals this year.
In May 2021, the operator announced that it had signed an agreement to become the official sponsor of Sweden's Nordea Open.
This was followed a month later when Betway published a press release announcing its sponsorship of the Hamburg Open.
With this latest agreement, Betway seeks to demonstrate its continued commitment to sponsoring major sporting events.
"Since the beginning of the tournament in 2016, we have been working hard to improve the different aspects of the organization to give fans a cutting-edge experience and increase the value of our advertising assets," said Juan de Dios Aguirre, partner at Tennium, the company which owns and operates the European Open.
"We are proud of this agreement, which comes with an industry leader with scrupulous compliance with industry regulations."
The court tennis tournament takes place in Antwerp, October 19-25, and will see a roster of past champions, including Andy Murray, Jo-Wilfried Tsonga and Kyle Edmund, competing for victory in the six-day event.
About Betway
Betway is a reference in the online entertainment segment through innovative and exciting sports betting, casinos and eSports betting.
Created in 2006, the company operates in several regulated markets and strives to offer its players a personalized, fun and informative experience, based on a healthy, safe and responsible gaming environment.