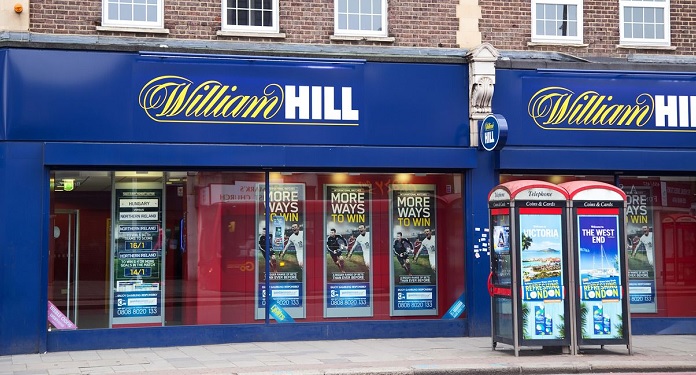 888 Holdings is in advanced negotiations with Caesars Entertainment to acquire the assets of William Hill outside the United States. The list includes 1,400 betting shops and their online operations in the UK and other markets across Europe.
The online betting and gaming company confirmed media speculation about interest in William Hill's European operations, after trumping Apollo Global Management's bid with an estimated bid of more than £2 billion, according to The Times.
"888 takes note of recent press speculation and confirms that it is in advanced talks with Caesars Entertainment regarding a possible acquisition of William Hill's (non-US) international business," it said in a statement to the London Stock Exchange.
The text continued: "There can be no certainty that these advanced discussions will result in a transaction. A new announcement will be made as and when it is most appropriate."
William Hill's business outside the United States was reportedly put up for sale in May, with an estimated selling price of between £1.2 billion and £1.5 billion, although updated rumors put the final bids in a £1 range, 7 billion.
Business aroused interest from Apollo Global, CVC and 888 Holdings
After the withdrawal of Advent International, the acquisition process of the assets of William Hill attracted Apollo, 888 and CVC Capital Partners. The CVC proposal was allegedly dropped last weekend.
Remember that William Hill, which has a network of 1,400 betting shops in the UK and Ireland, was acquired in April by Caesars Entertainment in a deal valued at £2.9 billion. William Hill's bookmakers in the UK saw a 30% drop in revenue last year, amid curbing measures related to the pandemic.
However, the company reported positive results in the fourth quarter of 2020, thanks to a stronger performance of its sports betting business in the UK and US. Revenue this quarter increased 9% over the previous year.
888 Holdings, meanwhile, announced a 39% increase in revenue for the first half of 2021, posting record half-year revenue of $528 million. The group posted revenue growth of over 50% in the UK, driven by favorable currency movements. This led the company to raise its revenue and earnings expectations for the year.