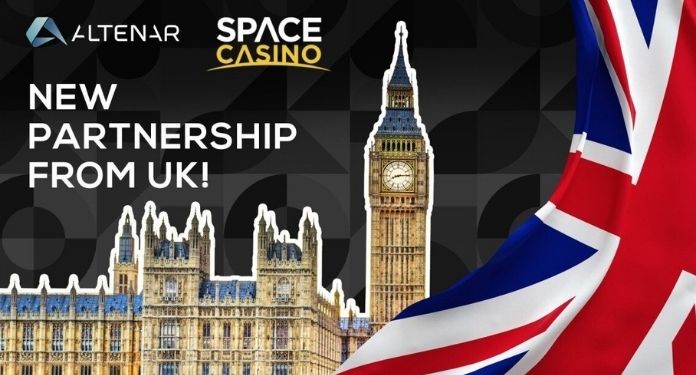 Altenar has signed an agreement with global software company sTech Technology, through which it will provide sports betting for SpaceCasino.
"We are excited to start this new commercial partnership with another UKGC licensed operator. Altenar is definitely emerging as a trusted partner for regulated operators looking for flexible sports betting providers and understand the importance of personalization," noted Altenar's commercial director, Domenico Mazzola.
sTech Technology is a company dedicated to solving its customers' problems to strengthen its core technology, scale flexibly and create digital experiences.
It operates SpaceCasino, which is present in the UK and has more territories and markets planned for launch in the near future.
sTech Technology founder Cem Sisman said of the partnership: "We are delighted to join forces with Altenar and have them as SpaceCasino sports betting providers. We have many synergies and want to grow together and expand into a world of ever-growing games".
"Both STech and Altenar have technology and development in mind and we look forward to many exciting years together," concluded Sisman.
About Altenar
Altenar is a betting service provider for licensed gaming operators. Ranging from software offerings to providing a range of sports betting platforms, the company offers proven stability along with flexible, personalized service.
The software is developed in-house, although it is powered by premium quality data feeds.
About sTech Technology
sTech is a technology-driven company providing new and exciting solutions to some of the world's biggest problems. The brand presents these solutions through a small selection of customer-facing websites.
The company is a global software organization that solves complex technology problems; connecting strategy and execution to deliver the best service to every customer to power your core technology, scale flexibly and create seamless digital experiences.