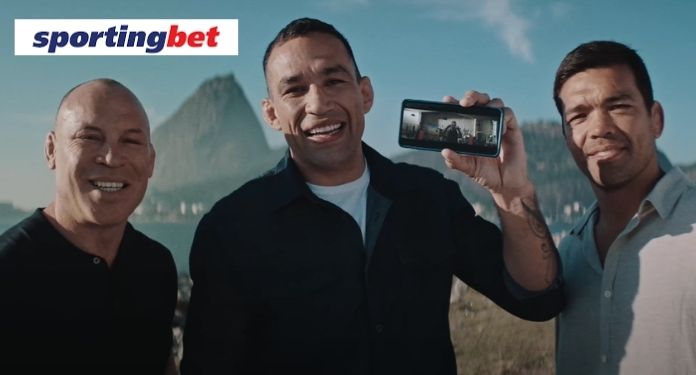 The newest campaign on the online betting site, Sportingbet brings together Fabricio Werdum, Wanderlei Silva and Lyoto Machida in an incredible commercial, created by the São Paulo agency Abille.
The campaign produced by Mother Mia with stage direction by Kiko Lomba was named "For what is worth fighting for". She invites the spectator to be part of this team of champions, while showing Lyoto, Wanderlei and Werdum in heavy training, racing and impact combat, delivering different scenarios so that the spectator can identify.
The work was aired on August 28 in commercials on Jornal Nacional, on Rede Globo. But there is still a complete programming with broadcasts in football on Globo and SBT, on SporTV, Disney (ESPN and FOX) and Warner (TNT Sports and Space) channels, in addition to social media.
Telma Reis, the partner and executive producer of Madre Mia, says that for this service a team of around 130 professionals was needed, considering 3 days of recordings in many locations in the regions of Rio de Janeiro and Ilha do Governador.
"We put together a team with names still like Sergio Farjalla Jr. — who has in his curriculum "Os Mercenários I" and "Fast & Furious 5: Operation Rio", among others — to supervise FX, and Flávio Zangrandi to direct photography. also the narrator Roodhes Lima, the official voice of the UFC on Brazilian television," said Telma.
About Sportingbet
The bookmaker has millions of players spread across more than 30 nations. In the national territory, according to a study by Nielsen IQ, Sportingbet appears as the "Top of Mind" in the segment and one of the most remembered brands in football broadcasts.
Sportingbet seeks to offer the very best in betting, real action and more, giving the customer the opportunity to create excitement, fun and new ways to bet. The company has a policy that allows professionals and beginners to participate without major problems.