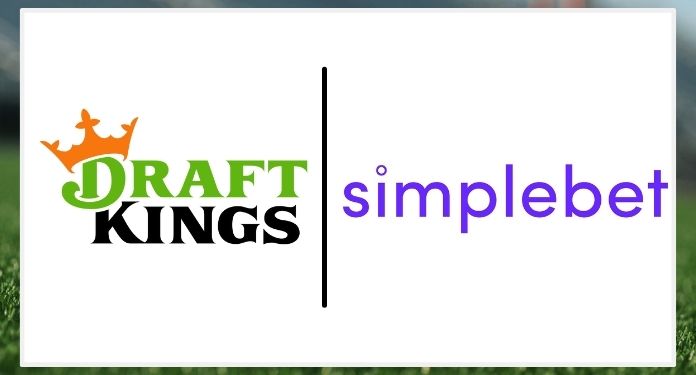 Simplebet has announced its multi-year agreement with DraftKings as it aims to launch real money micro bets through DraftKings sportsbook.
This partnership will allow DraftKings customers to get more involved with betting types. With the development of its micro betting products, Simplebet plans to engage real-time experiences with its automated trading platform.
DraftKings will offer Simplebet's micro bet products for the NFL, MLB and NBA along with a new set of 'college' football products – the first micro bet products available for collegiate sports.
Simplebet's recent $50 million funding earlier this year will be used to improve its existing products with the addition of micro-derivative markets. To achieve this, there will be an addition of new sports and subcategories such as scripting, expanding engineering capabilities and other strategic opportunities.
Chris Bevilacqua, Co-Founder and CEO of Simplebet, said: "We are excited to launch our real money microbetting products with DraftKings, these types of offers represent the next evolution of sports betting and offer better opportunities for both traders and for fans.
We are looking forward to the successful launch and to showing the excitement that comes with micro betting," concludes Bevilacqua.
Paul Liberman, President, Global Product and Technology at DraftKings, said: "We are excited to be working with Simplebet to change the gaming experience for our customers and together change the way sports fans engage with their sports favorites.
Through our shared commitment to delivering innovative technology, our customers can now participate in this unique betting and engagement experience at DraftKings," concludes Liberman.
About DraftKings
DraftKings is a digital sports entertainment and games company created to fuel the competitive spirit of sports fans with products that span fantasy sports, regulated games and digital media.
The company is a multi-channel provider of sports betting and gaming technologies, delivering sports and gaming entertainment to more than 50 operators in more than 15 regulated markets.
About Simplebet
Simplebet is a B2B product development company that uses machine learning and technology in real time to make every moment of a sporting event a betting opportunity.