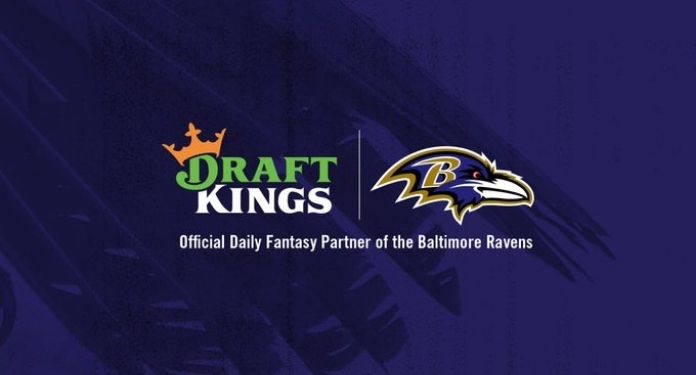 The Baltimore Ravens and DraftKings signed a new agreement, announcing the operator as the official partner of the team in the following categories: daily fantasy sport and sports betting.
This new deal marks DraftKings' first partnership in the state of Maryland, making it the fifth company to make a deal with an NFL team, deepening its relationship with the league.
Kevin Rochlitz, CSO of the Ravens, stated: "This partnership reflects our continued commitment to providing unique engagement experiences for our fans."
"We are proud to collaborate with an industry leader like DraftKings, and look forward to seeing innovative ways in which we will better connect with Ravens fans across our platforms."
The new agreement will feature a plethora of multimedia collaboration to boost digital presence through the operator's services. The operator will feature branding and personalized content as part of The Lounge, Baltimore Ravens Weekly Podcast.
DraftKings will also be named as the lead sponsor of Baltimore radio's pre-game show Gameday Insider and will serve as the host of the online content series, The Ravens Wired.
In addition to these media engagements, prior to selected games and events, DraftKings will manage the home page of the team's website.
Ezra Kucharz, DraftKings CBO, said, "With the start of the 2021 NFL season, our last assignment with the Baltimore Ravens further exemplifies our commitment to fan engagement through the experience we can deliver."
"The newly created relationship offers something for all types of sports fans and will allow them to engage with our digital content, free products, daily fantasy sports and, perhaps soon, sports betting, to finally bring them closer to the action alongside one of the best teams in the AFC North," concludes Kucharz.
In addition to the collaboration, the DraftKings brand will be visible throughout the M&T Bank Stadium.