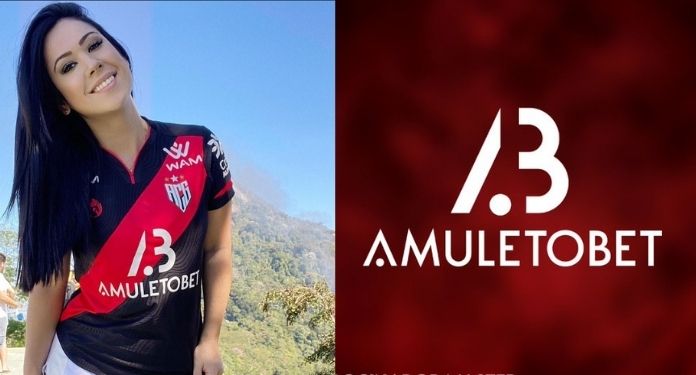 Master sponsor of Atlético-GO football club, which competes in the first division of the Brazilian Championship, Amuletobet has just announced another partnership focused on the national market. The online gambling and casino platform has signed a deal with Raquel Freestyle.
A national reference in freestyle football, she is well known on the internet and accumulates millions of fans. His YouTube channel has more than 1.7 million subscribers and his Instagram profile exceeds 1.5 million followers.
The talent and ability to improvise with the ball at her feet are the main characteristics of the Brazilian player, who exhibits ball control and a series of challenges with professional players in her videos on Youtube.
To start this new partnership in the Brazilian betting market, Raquel is promoting a special draw with official Dragon jerseys. As she posted on her social network, she is announcing a draw with two football club shirts and two footballs for four winners.
To participate, the interested party must like the official publication, make two friends and follow the official profiles of Amuletobet, Atlético-GO and Raquel herself. The result of the action will be announced live this Tuesday, at 6 pm.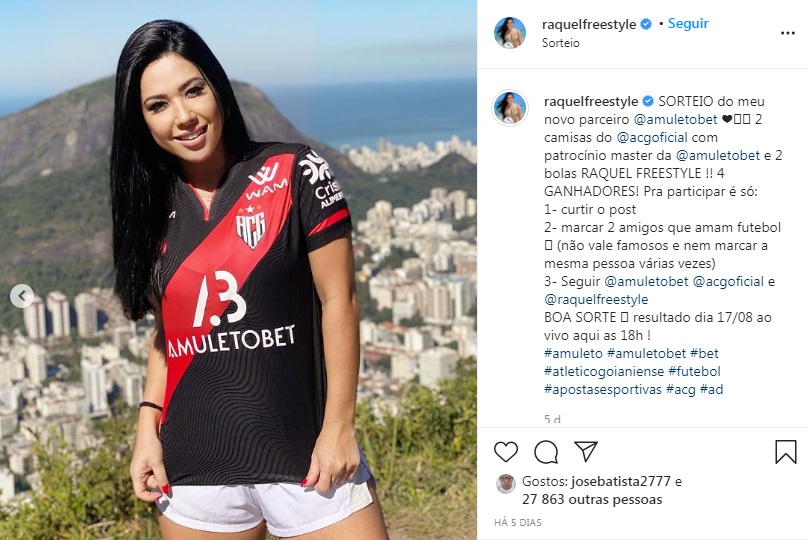 About Amuletobet
Sportsbook and online casino, Amuletobet is emerging as a relevant gaming option for Brazilians. With an offer that encompasses the main tournaments on the planet and approximately 1700 casino games and live betting, the brand is part of the Hero Gaming group.
In addition, the house stands out for offering a project made by Brazilians and for Brazilians. Therefore, the customer service is promoted in Portuguese by email or live chat. The platform is also a premier online casino, which acts as a true 'lucky charm' for its users.
The intention is to provide the best possible experience for players, as well as numerous advantages such as special offers, frequent promotions and a differentiated loyalty program.