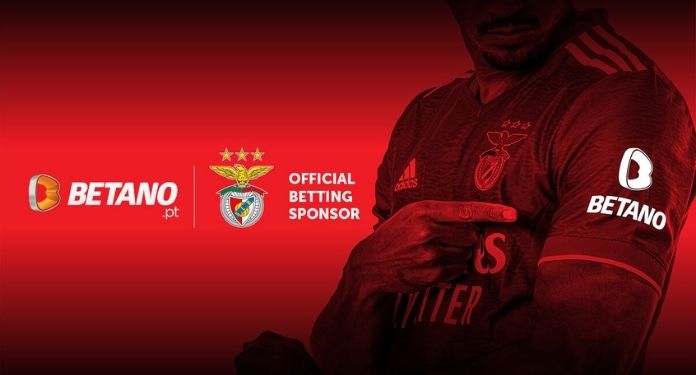 Betano is the first sponsor to appear in the official shirt sleeve of the club, a historic debut that is scheduled for next Saturday in the Portuguese League.
The sponsor will also be present at Benfica's games in all European competitions. The sports betting brand joins the restricted core of partners with visibility on the club's shirt.
In addition to this exposure on the club's shirt, the collaboration between the two entities also involves a set of features and activations in the various channels of Benfica, mainly the digital one.
For the CEO of SL Benfica, Domingos Soares de Oliveira, "This is a partnership of great dimension for the club, with a well-established brand in sports and entertainment. Betano stands out for its innovation, especially in digital platforms, something with which we identify".
"The presence of Betano in the sleeves of the official Benfica shirts will give even more exposure and visibility to our new Official Sponsor of Betting".
George Daskalakis, CEO of Kaizen Gaming Group, added: "We are pleased to announce our partnership with Benfica, an amazing organization with a rich history that we are proud to become an official partner. Through Betano, Benfica fans will be able to get involved with your favorite team on a new level.
"We are excited to start working with this great club and its people, together with whom we intend to undertake common social initiatives, as we do with each team we associate with."
"This sponsorship clearly highlights our strong commitment to the Portuguese market, a commitment that we are determined to continue showing through our sustained support for sport and Portuguese society," he concluded.
About Betano
Betano is an international online betting site, belonging to the Kaizen Gaming group. Currently, the company has business in Brazil, Portugal, Germany, Romania, Greece and Cyprus.
Last year, the bookmaker won three awards at the EGR Marketing & Innovation Awards, referring to its Responsible Gaming, Technology, Creative and High Quality Communication and Social Impact campaigns.