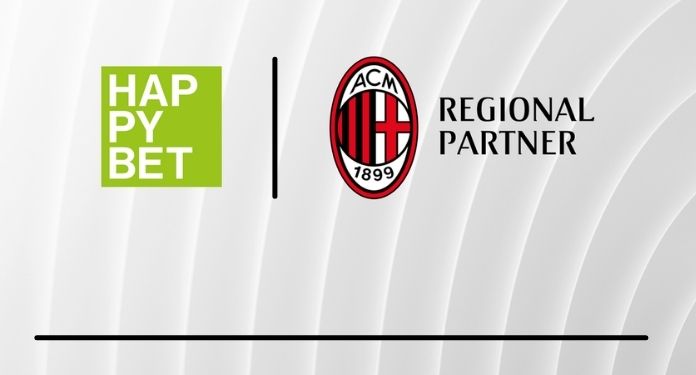 Bookmaker HappyBet has signed an agreement with AC Milan, becoming the football club's official betting partner in Germany and Austria. The brand is committed to putting innovation as a priority in this new cooperation.
According to the signed terms, HappyBet will benefit from greater visibility for the German and Austrian football audience by having an exhibition on the LED side boards during the Italian Championship matches at the San Siro Stadium, the home of AC Milan.
This advertising will be conducted through AC Milan's Digital Billboard Replacement (DBR) technology, allowing the team to visually overlay the bookmaker onto the digital billboards in San Siro.
In addition, the organizations will promote several unique initiatives that will be launched throughout the new season in order to introduce the HappyBet brand to the club's German and Austrian fans. The deal was sealed ahead of the friendly between Milan and Real Madrid, on August 8, in Klagenfurt, Austria.
Milan is currently finding several possibilities to expand its line of partners linked to the sports betting sector as a way to increase its sponsorship revenue, as well as the involvement of fans through agreements. For example, the Italian club has chosen Premier Bet as its official betting representative in Africa.
According to the official announcement, this is a "new and exciting partnership" for both brands, and the commercial agreement will allow the Italian club to expand its presence on the African continent, which already has a vast fan base.
About HappyBet
The brand is synonymous with reliability and experience in the German and Austrian markets when it comes to the gaming sector. In 2017, the house was acquired by Playtech Group, a leading gaming company that operates in 24 different countries and has controlled Snaitech since 2018.