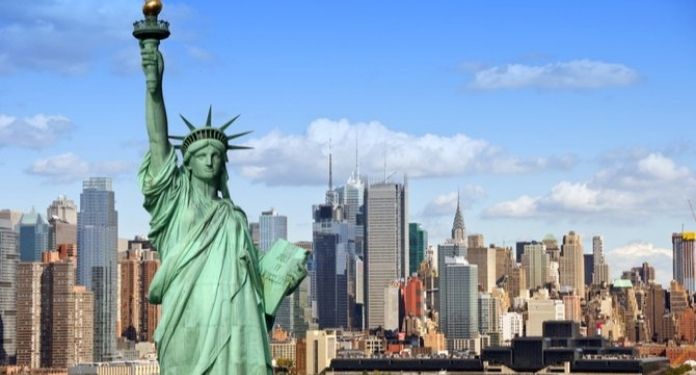 The New York State Gaming Commission has revealed initial candidates for its mobile sports betting license.
Mobile sports betting is in the process of being regulated in New York state following the famous turnaround by Governor Andrew Cuomo during the Covid-19 pandemic.
Cuomo, who currently faces significant issues outside of sports betting, has previously opposed mobile and online activities. An undoubted increase in the state's budget deficit during the pandemic, however, was at least one factor that changed his mind.
Senator Joseph Addabbo has been a strong supporter of mobile sports betting for some time, and was optimistic when he spoke at GI Huddle after Cuomo's turnaround in January.
New York license applicants include operator giant Bet365, supplier Kambi and DraftKings. Several others are therefore candidates by virtue of the partnership with these companies.
The full list of primary candidates includes:
Betfair Interactive US LLC dba FanDuel Sportsbook;
Hillside (New York) LLC dba bet365;
Score Digital Sports Venture Inc. dba theScore Bet;
Sports Information Services Limited dba Kambi;
Sports Information Services Limited dba Kambi;
TSG Interactive US Services Limited dba FOX Bet.
The partners of these companies include:
Bally's Interactive, LLC dba Bally Bet;
BetMGM, LLC; DraftKings;
American Wagering, Inc. dba Caesars Sportsbook;
Empire Resorts, Inc. dba Resorts World;
PointsBet New York LLC dba PointsBet;
Rush Street Interactive NY, LLC dba Rush Street Interactive;
WSI US, LLC dba WynnBET;
FBG Enterprises, LLC dba Fanatics Sportsbook;
Penn Sports Interactive, LLC.
The Potential of Mobile Sports Betting in New York
Recently a Spectrum Gaming Group study of the market's expansion in New York suggests that mobile sports betting could bring the state into annual revenue of between $816 million and $1.41 billion.
The report was commissioned by the New York State Gaming Commission in 2019 and was originally expected to be delivered in December of that year. The date was postponed to June last year, before being suspended indefinitely as a result of the new coronavirus pandemic.
The study presents the potential returns for the state based on different scenarios from the expansion of the betting market.