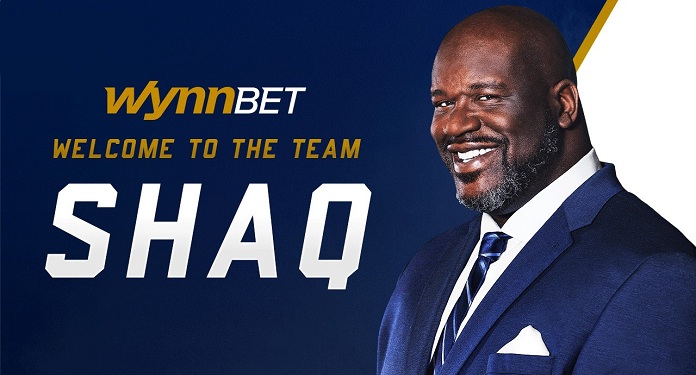 Wynn Resorts' mobile sports betting app, WynnBET, announced that Shaquille O'Neal, a global basketball star and media personality, will become the new brand ambassador.
As part of the exclusive partnership, O'Neal will provide his expertise as a strategic advisor. To comply with NBA rules, he will sell his stake in the Sacramento Kings team.
Through the long-term partnership, O'Neal will be featured in WynnBET's TV, social media and print advertising campaigns. In addition, the star will participate in fan-oriented events, create original content for the brand and interact in actions with the company's media partners such as Blue Wire Podcasts, Cumulus Media and Minute Media.
During the deal, O'Neal will also release 'ShaqPot,' a Free To Play (FTP) game within the WynnBET app. "I love working with my friends at Wynn Resorts and I'm excited to take WynnBET to the next level."
The former basketball player added, "Mobile sports betting is at an important juncture and I believe WynnBET will be a powerful force in the industry."
Craig Billings, the CEO of Wynn Interactive, also spoke about the contract signed with the new ambassador. "Shaquille O'Neal has been a close friend of Wynn Las Vegas for many years and we are excited to expand our relationship with him through a partnership with WynnBET."
Billings concluded: "A successful businessman, NBA legend, and one of the most recognizable personalities in sports media, we believe our players will love interacting with him through the WynnBET app and look forward to introducing Shaq in our ad campaign that will debut in the coming weeks."
About WynnBET
More than a casino or sports betting app, WynnBET is the guarantee of first-class entertainment. Designed for the community of casino and sports gamblers who aspires to have the best gaming experience on the market.