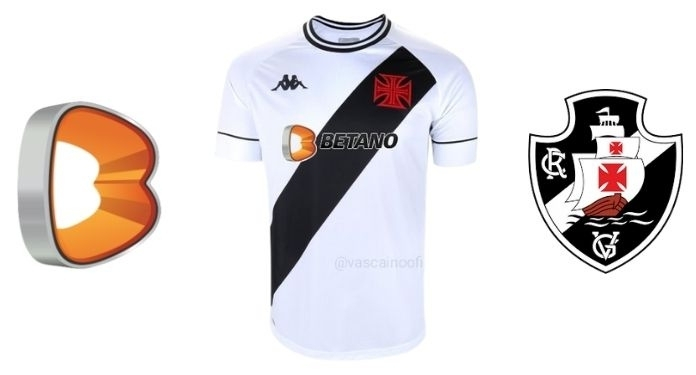 After meetings earlier this week, Vasco has settled with Betano, a Greek online betting company; the announcement should take place in the next few days.
The dissemination strategies of the new Vasco partner are already under discussion and information says that the agreement should yield around R$ 10 million to the club. The team's intention is to occupy another property of the uniform in the coming days and there are also ongoing conversations in this regard.
With the partnership with Betano already underway, the BMG logo, which is currently in the "noblest" space of Vasco's shirts, should be repositioned on the upper back.
The club's marketing department has been working to generate new opportunities with the football advertising market, seeking new potential partners for Vasco.
Recently, the club accredited about eight advertising agencies to seek a new repositioning within the market. With the relegation of the team to Serie B at the Brazilian Nationals, the expectation designed to get new sponsorships suffered a considerable drop.
However, the club, already working with the new reality, went after new business and is currently talking to 15 companies for the occupation of different properties, going beyond partnerships with the shirt. The team has four prominent fronts for negotiations and sponsorships, namely: shirt sponsorships, swaps, digital properties and Vasco TV.
Vasco is showing that it has been preparing to attract potential sponsors, right in the week in which Jorge Salgado's inauguration completes six months.
About Betano
Betano is an international online betting site, belonging to the Kaizen Gaming group. Currently, the company has business in Brazil, Portugal, Germany, Romania, Greece and Cyprus.
Last year, the bookmaker won three awards at the EGR Marketing & Innovation Awards, referring to its Responsible Gaming, Technology, Creative and High Quality Communication and Social Impact campaigns.