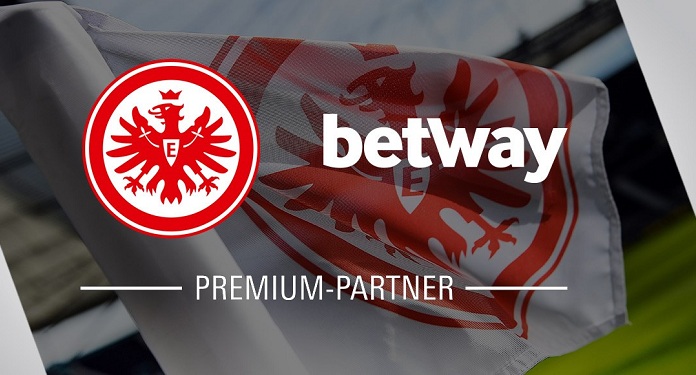 Global online betting and gaming company Betway, which belongs to the Super Group, has signed a three-year agreement with German football club Eintracht Frankfurt. From now on, the house is the new official betting partner.
The partnership will help the Betway brand become even more internationally recognized by being displayed at the 51,500-seat Deutsche Bank Park stadium, on LED screens and other prominent venues. The deal also promises to create exciting content, with a focus on bringing fans closer to the action.
Betway will be able to expand exposure in Europe
Eintracht Frankfurt again qualified for the Europa League, giving Betway wider European exposure. The shows the company's growing desire to work with the main football clubs and support the most prestigious sporting events.
Anthony Werkman, CEO of Betway, said: "We are excited to be partnering with Bundesliga club Eintracht Frankfurt on a multi-year contract. The Bundesliga is one of the most recognized football leagues globally; therefore, it will be a great privilege to see the growing presence of the Betway brand in the Deutsche Bank Park stadium".
Werkman added: "With the team back in the Europa League, the Betway brand will gain exposure across the continent. We are also looking forward to working closely with the club to provide exciting content for its loyal fan base."
Maik Brodowski, Head of Marketing at Betway Germany, also said: "It is a great privilege to partner with Eintracht Frankfurt. The club has managed to establish itself as a real force in the Bundesliga over the years".
Brodowski added: "It is a very exciting time for a team, who will once again be playing in the Europa League this season and we are really looking forward to supporting them on their journey, both domestically and in Europe."
Axel Hellmann, spokesman for the Board of Directors of the German football club, insisted on making an official statement: "We are entering a strategic partnership with Betway at a difficult stage, which makes it even more significant".
Hellmann concluded: "Betway wants to expand its business not only in Germany, but also in the Rhine-Main region in particular. We are improvising by making a positive contribution to the growth of Betway with the strength of the brand around our club."