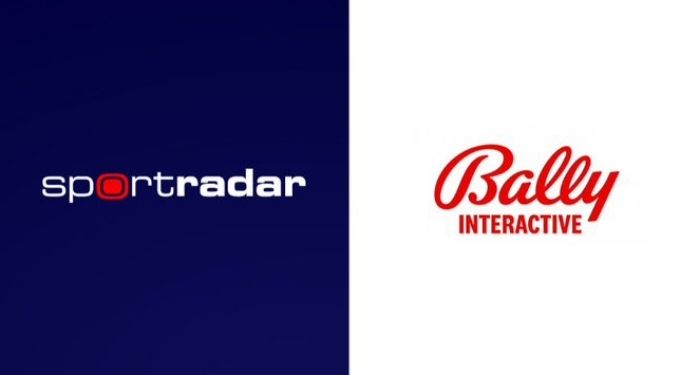 Sportradar, a leading global provider of sports betting and sports entertainment products and services, and Bally's Interactive, a division of Bally's Corporation, which operates the sports betting, iGaming, free-to-play and daily sports fantasy platforms, today announced a five-year sports betting partnership.
Under the terms of the agreement, Sportradar will provide Bally's Interactive with access to its complete pre-match betting services, live betting services and content solutions portfolio.
Bally's Interactive will incorporate this data portfolio as part of its ambitious expansion plans to become a leader in the North American sportsbook markets.
"Sportradar is proud to be working with Bally's Interactive," said Neale Deeley, Managing Director, US Betting, Sportradar. "Given its vision and commitment to innovation, we are confident that Bally's Interactive will continue to expand and deliver an engaging and dynamic sports betting experience to its customers."
Last month, Bally's Interactive announced the beta launch of its mobile sportsbook, Bally Bet, in Iowa, which followed the launch of its first mobile sportsbook in Colorado in May.
Bally's Interactive plans to launch Bally Bet mobile sports betting in additional markets as early as 2021, with further launches planned for 2022.
Adi Dhandhania, Senior Vice President Strategy & Interaction at Bally's Corporation, said: "We are excited to be working with Sportradar to expand our online sports betting capabilities. This partnership provides us with a comprehensive set of betting data, which will enable us to improve our products and content offerings. We look forward to continuing to execute on our online sports betting and interactive gaming expansion strategy."
This partnership with Bally's Interactive is among several long-term offerings that Sportradar has secured this year for its leading betting services and content solutions portfolio in the United States.