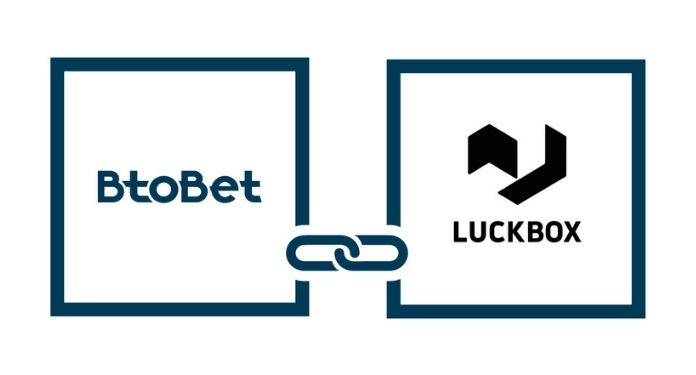 Under the agreement, BtoBet will provide Luckbox with its sports betting platform in various jurisdictions across Europe and Latin America.
Luckbox offers betting options, live streams and statistics on major sporting events based on titles such as CS:GO, Dota 2 and League of Legends.
"We are excited about this partnership that gives us the prerequisites to create an exceptional, bespoke gaming experience across all channels," said Thomas Rosander, chief executive officer of operator Luckbox Real Luck Group.
"In our search for a new sports betting provider, we looked for a cutting-edge betting solution and also looked for opportunities to expand into new jurisdictions. We found these strengths in the combination of BtoBet and Aspire Global," concludes Rosander.
Aspire Global Chief Executive Tsachi Maimon added: "This partnership is further proof of the strengths of BtoBet's leading sports solution. We are excited to partner with Luckbox and support their migration from their previous betting provider sports".
Last month, Luckbox posted a net loss of CAD$2.4m (£1.4m/US$1.6m/US$1.9m) in the first quarter of 2021, although Rosander praised building a "solid foundation" during the quarter.
The business did not report any revenue for the quarter, but reported costs of sales of $87,817, of which $71,557 was spent on third-party platform fees and the remainder on free bets.
About BtoBet
BtoBet provides online casino and sports betting solutions with a full range of management services for players and partners.
Technological intelligence and deep knowledge at the local level, together with a commitment to finding innovative solutions, allow BtoBet to anticipate the future needs of the industry.
As a pioneer of new technologies for iGaming operators, it seeks to optimize and deliver an advanced level gaming experience through its platforms.
About Luckbox
Luckbox is a pioneer fully licensed real money betting platform dedicated to serving the global e-sports community, offering a safe and engaging experience for players. Today, the company is in more than 80 countries and has its headquarters based in the Isle of Man.