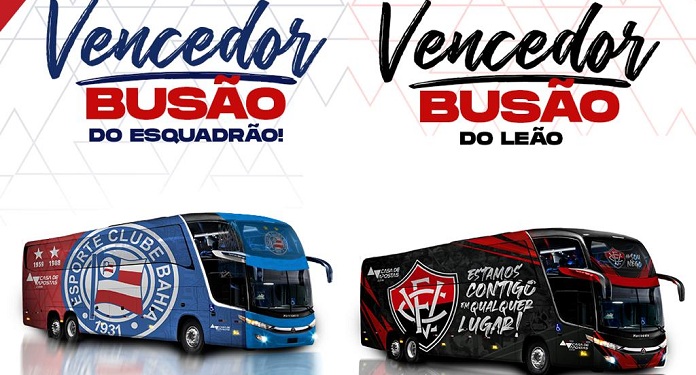 The fans of Vitória and Bahia participated, elaborated, chose and, last Friday (25), discovered the new designers of the buses that will lead the respective teams throughout the 2021 season. This was an action promoted by Casa de Apostas.
Master sponsor of the duo Ba-Vi, the betting company promoted a contest so that fans could interact and represent their clubs, even in a period of social distance.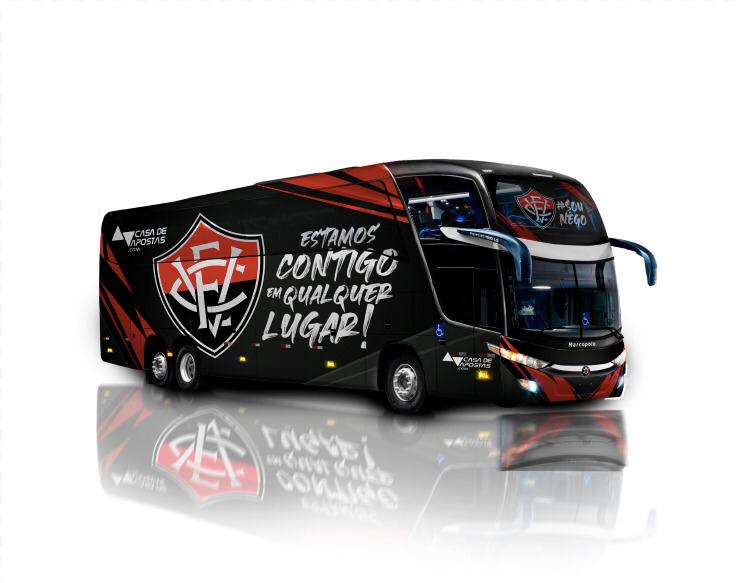 The contest received more than 70 drawings submitted by fans in the first stage. A committee composed of communication and marketing professionals from the teams, as well as Casa de Apostas employees, selected the finalists. From then on, voting was started so that fans of the clubs could point out the winning arts.
Therefore, the protagonism was always with the fans, initially developing the layouts, after voting and choosing their favorites. Casa de Apostas, which is proud to be from Brazil, has the objective of creating new experiences in football, together with the betting market.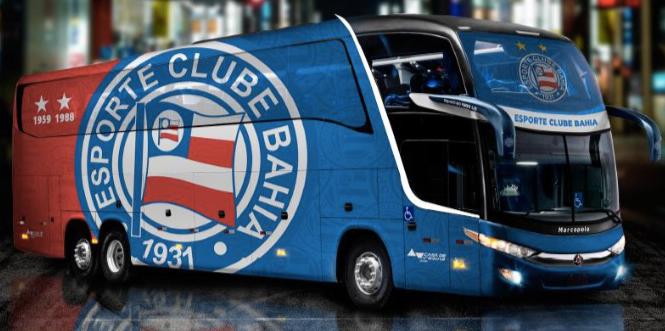 Casa de Apostas Contest Winners
After 10,000 votes cast, the new layouts were elected. The design chosen by the Bahia fans was number 3, made by Samir Santos, with a more classic line, exalting the team's shield.
While Vitória fans preferred art number 2, made by Humberto Oliveira, which carries the words "We are with you in any place". The two contest winners were announced live on TV, broadcast throughout the state of Bahia.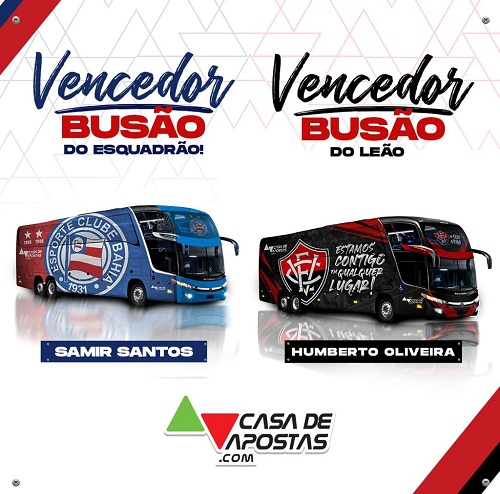 In addition to having their art on the bus, Humberto and Samir received 3 official shirts, a PC Gamer, a digitizing table and one thousand reais in exclusive betting credits at Casa de Apostas, the club's master sponsor.
In addition, the runners-up were awarded two official shirts and 500 reais in credit on the Casa de Aposta website. The third, in addition to an official shirt, had 250 reais to use on the betting site. Thyago Duarte, Bruno Queiros, Josué de Jesus and Joelmir do Nascimento were rewarded.