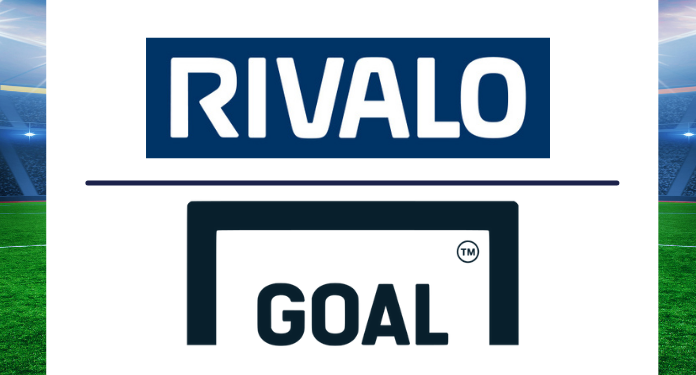 Rivalo, in partnership with Goal.com, presents the Bet Show, a program that will be broadcast on Goal.com's Facebook page every Wednesday at 9:10 pm and whose main objective is to enable fans of sports betting to be able to count on real-time analysis, statistics and monitoring with tips and decision-making to place bets on the Rivalo website.
The Goal Bet Show will feature the presentation of Bruno Laurence, journalist with stints such as TV Globo, SporTV and DAZN, with support from Mari Alberoni, who has a background in Football Business from the Johann Cruyff Institute, and real-time data analysis that will be carried out by journalist Gustavo Fogaça (Guffo), with passages on international channels such as Canal + (FRA), La Nación (ARG), TNT Sports and DAZN.
The BetShow broadcast will take place on Goal.com's Facebook, which has over 1.6 million followers. The program format will feature three blocks in order to analyze the matches of the round and provide understanding so that bets on the Rivalo website can be made in real time. The Goal Bet Show will air from 9:10 pm until 10:30 pm.
In addition to the program, other videos will be made available in Stories – within Instagram – and on Goal.com's Facebook on the world of betting with specific topics such as: Banking Management; Pre-Game Studies; Bets on Team of the Heart; Accumulated bets on the Goal Bet Show. Finally, the content will also be available within Spotify.
For Neill Simpson, Commercial Director at Rivalo, the development of the Live Show is a very interesting way to not only expand the brand's presence, but also to position Rivalo as the leader in the segment.
"The Goal brand is one of the channels with the greatest number of followers, not only in Brazil. We are really excited to take this first step in partnership with them in the development of this live show. The Goal team is excellent! Added to our association with the Cafu with the knowledge of the Live Show presenters, we believe that we can position Rivalo as the biggest betting house in Brazil."