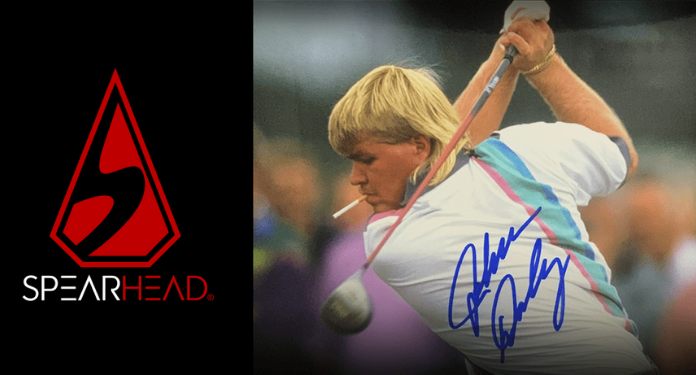 Game development company Spearhead Studios has struck a deal with American golf icon John Daly for a set of golf-themed casino games.
Daly's brilliant personality and exceptional golfing skills will inspire the casino's innovative content aimed at entertaining sports fans.
As one of the strongest characters in the world of golf, John Daly is one of the reasons why golf is now among the top 10 sports in the world in terms of registered players.
The games studio's vision for the next series is to bridge the gap between sports betting and casino content by providing operators with an acquisition tool aimed at sports followers.
John Daly, two-time golf champion, says: "Sports and iGaming share a passion for creative entertainment that I deeply appreciate, so this is a great opportunity for me to endorse both."
"I'm excited to see how Spearhead Studios will make this game series a reality and, as a passionate slot player, I can't wait to give it a try," concludes Daly.
Mathias Larsson, Managing Director of Spearhead Studios, comments: "I am a passionate golfer myself and have followed John Daly since his PGA Championship victory in 1991. He is an amazing golfer and a major character on the PGA Tour."
"This will be one of the first branded online casino games with a sports star and the first game with a golfer. It will be a very exciting journey and I'm confident the end result will be incredible," concludes Larsson.
With a growing portfolio of over 40 titles, Spearhead Studios is on a mission to build world-class localized content.
Drawing on their extensive industry experience, their creations explore a rich range of themes and enable more than 100 operators to address a wide range of player preferences across global markets.