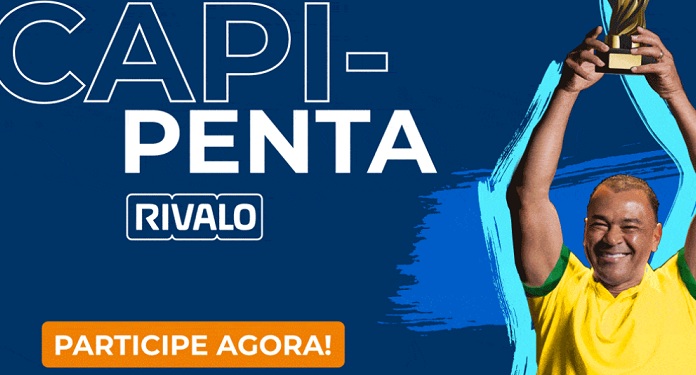 The Copa America, held in Brazil again, has made betting sites strive to attract the attention of Brazilian players. Rivalo summoned the captain of the national team's fifth championship in 2002, Cafu, one of the greatest full-backs in the history of Brazilian football.
Thus, the betting company is offering 100 thousand reais in prizes, in addition to 149 shirts of the Brazilian team with the autograph of captain Cafu. To join the promotional action, all you need to do is place bets in the minimum amount of one hundred reais on Rivalo until the end of Copa America 2021.
The more the interested party bets, the more chances the player has to win each week, according to the table below:
1 – Players who bet between R$ 100 and R$ 300 compete for a draw with 11 betting vouchers in the amount of R$ 500 and 11 shirts from Brazil autographed by the five-time champion Cafu.
2 – Customers who play from R$300 to R$500 double their chances of winning, totaling 22 vouchers of R$500 and 22 shirts.
3 – People who bet from R$500 to R$1000+ triple their chances of winning, counting 33 betting vouchers of R$500 and 33 shirts.
4 – Customers interested in being in the last draw, which will take place on July 11th, need to place bets of R$500 to compete for 25 betting vouchers of R$1,000 and 25 shirts autographed by Cafu.
5 – Also in the final contest, players who bet over R$1,000 double their chances of winning, totaling 50 betting vouchers worth R$1,000 and 50 autographed shirts.
About Rivalo
Rivalo is a bookmaker, providing bets on football, hockey, tennis, basketball, handball, volleyball, golf, Formula 1 and much more. The company has a betting line-up to cater to all sports fans.
As such, players benefit from a huge variety of bets with great odds, including single bets, combination bets, system bets or special bets.