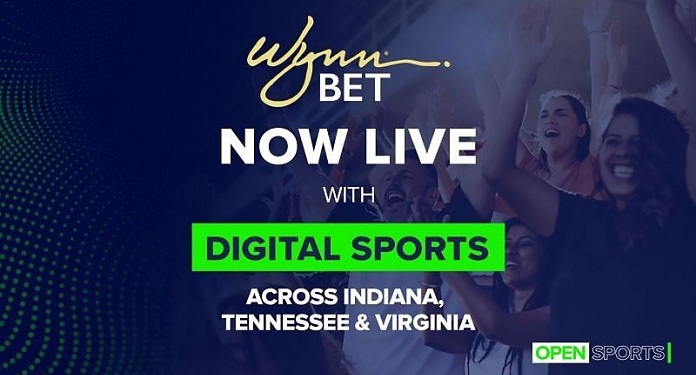 Scientific Games Corporation launched its diversified sports betting solution in the US states of Indiana, Virginia and Tennessee with WynnBET, the online gaming division of Wynn Resorts.
WynnBET players can benefit from the OpenSports suite of products and trading services managed by Don Best Sports as the operator leverages Scientific Games' sports betting technology.
These releases further enhance the partnership between WynnBET and Scientific Games in the growing US sports betting market, with the OpenSports platform providing scalability and quality for gamers, the company said in a statement sent to specialist media.
Scientific Games US representative Cathryn Lai said: "The three new state releases in quick succession show the enormous desire for sports betting experiences at major sporting events in the US and beyond."
Lai added, "This is an important and exciting milestone in our partnership with WynnBET. These releases are also a testament to the power of OpenSports, with the platform ready to take the gaming offering in these three states to new heights."
About Scientific Games
As a global leader in the gaming and lottery industries, Scientific Games' mission is to empower its customers by creating the best gaming and lottery experiences in the world. Casino titles, interactive and instant lottery are designed to reach players wherever they are, whenever they want to play and in any channel: retail, casino or digital.
For over 85 years, the company has provided what customers and gamers value most: dependable security, creative content, operational efficiency and innovative technology. Today, the organization offers a fully integrated portfolio of technology platforms, robust systems, immersive content and unrivaled professional services.
Headquartered in Las Vegas, Nevada, Scientific provides development, manufacturing and commercial design services on six continents. Therefore, the company always aims to establish long-term collaborative relationships with its partners.