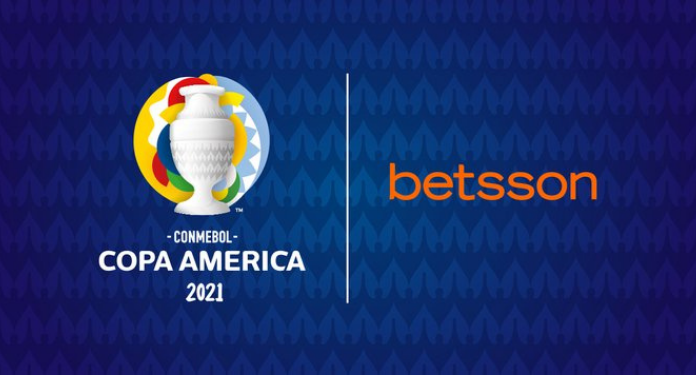 The online gaming operator, Betsson, was defined as the official sponsor of the Copa America 2021 of the South American Football Confederation (CONMEBOL).
The appointment follows a period of expansion for the company in Latin America during 2020-2021, with moves to Brazil, Colombia, Argentina and Mexico. It also obtained strong sponsorships in Peru with the aim of further strengthening Betsson's iconic brand in the region.
An important sponsorship for Betsson
Jesper Svensson, CEO of Betsson Operations, commented: "At Betsson, we are passionate about the sport, especially football and what better way to show this passion than by being part of this great international football league."
"Sponsoring the Copa America 2021 is yet another commitment to our ambitions for this region. We will be part of the entire journey to keep fans engaged with authentic and compelling experiences."
As part of the agreement, Betsson receives a wide range of benefits and exposure opportunities, including branding rights, perimeter signage and in-stadium video signs, press sets and banners on the official website and mobile app.
The company will also be the exclusive sponsor of 'Match Line Up' for all 28 games, as well as the exclusive sponsor of the long-awaited 'Player of the Week' polls on the official social media channels of Copa America.
The Betsson Group may also use some of the Copa América brand assets for its Colombian brand, Colbet, when Colombia is playing.
"This is a fantastic opportunity to raise the recognition of the Betsson brand to a new level in the markets we are operating in. We know that Copa America is a huge event and is very popular in Latin American countries," added Svensson.
CONMEBOL Commercial Director Juan Emilio Roa said: "We see this partnership as a milestone in the history of Copa América. It connects football lovers through a passion for the sport and joyful experiences with the performance of their national teams in the most competitive competition. traditional of the world."
The 47th edition of Copa América will take place between June 13th and July 10th, with 10 participating teams including Argentina, Bolivia, Brazil, Chile, Colombia, Ecuador, Paraguay, Peru, Uruguay and Venezuela.