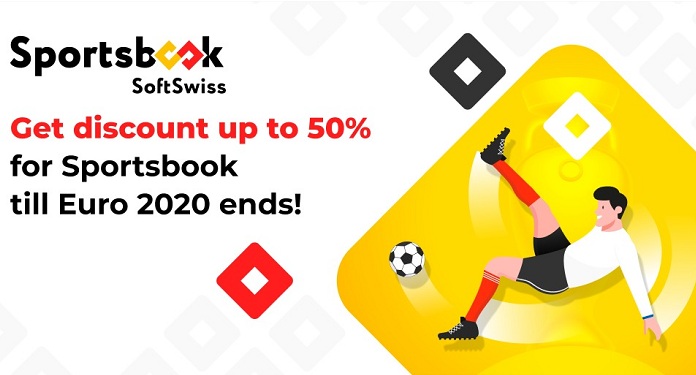 Shortly before the start of the European Football Championship, SoftSwiss launches a limited time offer with up to 50% discount on installation expenses for new customers who want to promote their actions with SoftSwiss Sportsbook. The promotion will have two types of discount options: boosted (valid until June 10 inclusive) and standard (valid until July 11 inclusive).
Euro 2020 will arrive this June. And SoftSwiss aims to celebrate a great moment and grant its new potential customers a limited time offer to register in the sports betting module until the end of Euro 2020.
In addition, for those who want to sign up and place their bet on the Euro champion before the start, on June 11, the company provides a double discount. The initial discount when contacting the SoftSwiss Business Development department and registering for a sports betting project would be 25%, but it will automatically double 50% if you place a winning bet before June 11th.
The discounts mentioned are maximum and do not add to any other possible. The limited time offer is valid for new customers, in addition to casino customers who want to insert the sports betting system into their project.
The discount applies exclusively to the SoftSwiss sports betting solution and does not include the company's casino solutions. 2 in 1 projects (SoftSwiss Sportsbook + Online Casino) will have fixed discount options for White Label and Turnkey.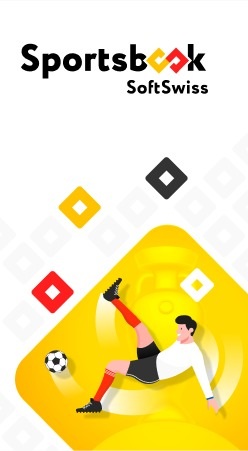 Sports betting platform launched in late 2020
SoftSwiss Sportsbook was created at the end of last year and has been gaining prominence ever since, forming a large portfolio of customers in several markets this year.
Sportsbook is also working hard on innovation – the brand recently launched live betting functionality in the American league, as well as the possibility of extra bonuses like Betcashout, Betbuilder, Quickbet and Maxstake. The trend is for new features for customers and bets to be announced by the end of 2021.
The platform's biggest provider of feed possibilities is Betradar, a global provider of sports betting data services. In addition, this feature provides a mobile user experience that prioritizes personalization.
About SoftSwiss
This is a technology brand with acclaimed software solutions for managing iGaming operations. The company has a large product portfolio, which includes an online casino, game aggregator, sports betting platform and an affiliate platform.
SoftSwiss has several gaming licenses with white label "one-stop-shop" solutions. In 2013, the company was the first on the planet to have an online casino solution optimized for bitcoins. The brand has since been seen as a leader when it comes to using cryptocurrencies in online games.
Contact the SoftSwiss Business Development team for more details through this link.