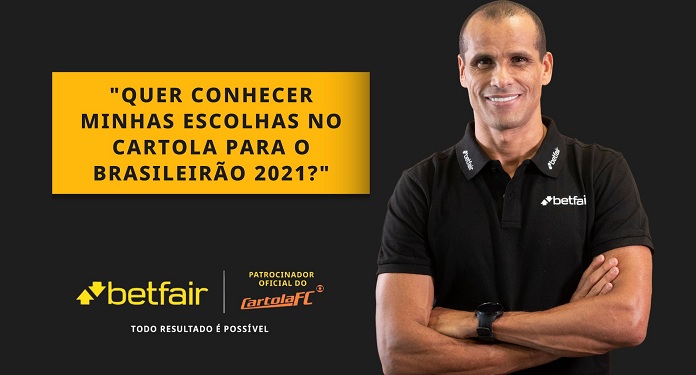 The Betfair bookmaker has become an "Official Sponsor" of the popular virtual football game, Cartola FC. With the start of the 2021 Brazilian Championship this weekend, the company revealed the players preferred by its ambassador Rivaldo for the opening round.
After all, the fantasy football game starts with the Serie A of the Brasileirão and thousands of users inside and outside Brazil are already thinking about strategies to score high with the first games.
At Cartola, you choose 11 players each round in order to obtain the highest amount of points according to the criteria of goals scored, defenses, assists, cards, fouls, among others. The big news this year is the inclusion of the reserve bank.
With a limited budget, fans cannot only select prominent players and need to test their knowledge of Brazilian football in order to assemble a powerful team each round in order to establish themselves as one of the best of the 2021 season.

Betfair ambassador, Rivaldo has already assembled his team to open the Brasileirão
Betfair's ambassador, the star Rivaldo anticipated and has already selected his team for the debut round focusing on athletes from Athletico Paranaense and São Paulo. With three athletes from Hurricane and two from Tricolor (Pablo and Arboleda), the former player is betting heavily on these two clubs, only he did not give up big names on the national scene.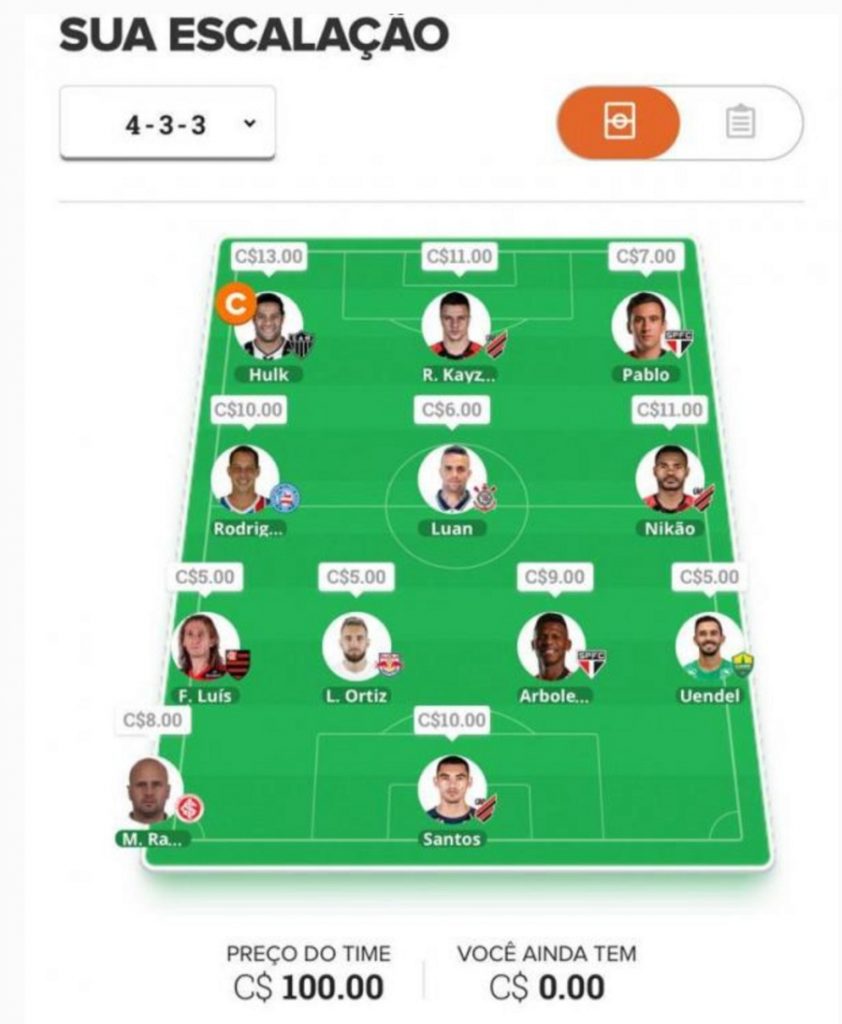 For Rivaldo, São Paulo is the big favorite to lift the Brasileirão 2021 cup. Therefore, it is no surprise that he placed two athletes from the team in his first squad at Cartola. The Betfair ambassador is also relying on the great phase of striker Hulk, who promises to be one of the highlights of the national competition.
Therefore, he will be the captain of Rivaldo's team. With the choice of a player as captain, the athlete will score double in the round. Recalling that Atlético-MG starts its campaign at home and will face Fortaleza, who may have problems to contain the strength and speed of the attack of the Galo.