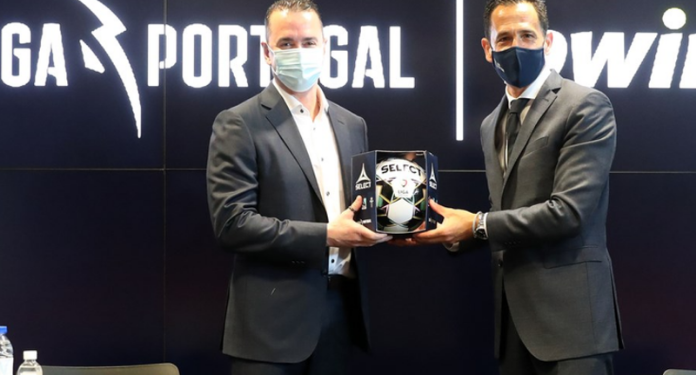 Sports betting brand officials, Bwin, said they believed they could achieve the goal by the end of 2023, while also assuming the intention to maintain a leading position in the market.
"For an operator like Bwin, who will be the biggest game operator in Portugal, it is not enough to reach the first place. It is essential to maintain it unequivocally, always taking into account the limits of responsible gaming", they said.
In this sense, "sponsoring the League is essential to obtain the position of main operator", added the responsible for the brand, as it is "the competition that most arouses interest among Portuguese bettors".
Entry into the Portuguese market
The acquisition of Bet.pt, one of the most relevant operators in Portugal, was Bwin's gateway into the country, in a strategic option to go deeper into the market from a leading position, which has also been followed in other countries.
"Bwin is part of the Entain group, which, like the Portuguese market, and acquired several other companies in the international market. The acquisition of Bet.pt is an option to start operating in the markets in a leading position from day one" , explained those responsible.
The deal was approved by the Game Regulation and Inspection Service (SRIJ), an organization in charge of Turismo de Portugal, and is no longer pending approval.
"We are a duly authorized operator on the part of the regulator. There are still some legal procedures to follow, but which are related to the platform itself and to the improvements we want to make. This point, yes, is being worked very closely with the regulator. , with whom we have an excellent relationship ", added the bookmaker's management team.
Regarding eventual negotiations to extend the sponsorship to clubs and other sports, the operator admits that he is talking to several partners as part of his intention to have a leadership position in the market, but he refused to give further information.
Bwin – Brand goals and opportunities
"Sport is part of the Portuguese DNA. We know that mostly, in Portugal, people follow football, but the other modalities are extremely important for us and also for bettors. Therefore, we are evaluating all possibilities", they limited themselves to saying those responsible for the brand.
In addition, it is a phase in which the brand is "being built" and there is no defined marketing budget.
"We are focused on analyzing the best opportunities. However, the company's policy is not to disclose information regarding contract values ​​or available investment", they reinforced.
Important sponsorship
The League of Clubs announced on April 16 that sports betting company Bwin will sponsor the Portuguese Football League for five seasons, between 2021/22 and 2025/26.
On May 22, 2020, NOS announced the non-renewal of the agreement initiated in 2014 with the Portuguese Professional Football League (LPFP), after this season, ceasing support as the main sponsor and 'naming sponsor'.