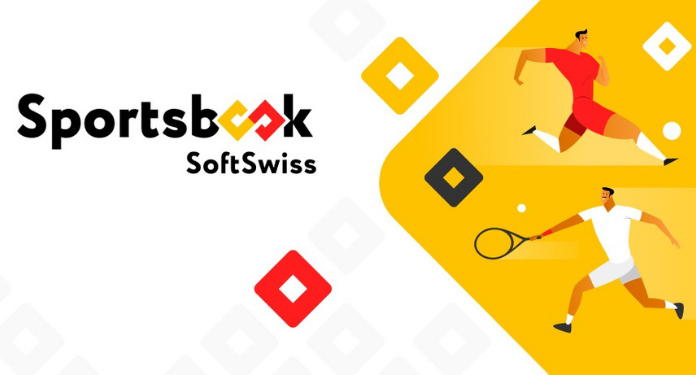 SoftSwiss has announced the introduction of the new bonus feature – Comboboost for its sports betting platform. This will allow players to receive an additional bonus on an express win bet on major sports and tournaments.
A few days before the summer tournaments, such as the Grand Slam starting on May 30th, SoftSwiss Sportsbook extends its functionality by adding Comboboost which is now fully flexible and customizable, meeting all possible customer needs.
In addition, the newly added feature will speed up the overall sports betting experience for players and make it smoother and more convenient.
The Comboboost SoftSwiss Sportsbook is now conveniently adapted for all sports (football, ice hockey, basketball, tennis, cricket, electronic sports and many more) providing bonuses of up to 30%.
Speaking of major tournaments – Sportsbook has a separate bonus offer of up to 50% on winning bets for NBA, NHL playoffs, Ice Hockey World Championship, French Open, Euro 2020 and other major events this summer.
New functionality, new opportunities
Alexander Kamenetskyi, Product Owner of SoftSwiss Sportsbook noted: "We are excited to update our comboboost feature just before the summer of 2021, packed with massive tournaments like the Grand Slam, Euro 2020 and many more. This new update will provide our customers and your players many new opportunities to further customize their betting experience according to their needs ".
"Here at SoftSwiss we are always striving to deliver the best and most innovative solutions to our customers, as well as diversifying the functionality of our product. Keep an eye on us, as we have a lot of interesting things planned for 2021".
The sports betting solution company recently added features such as BetCashout, Bet Builder, System and Maxbet. The main provider of odds feed behind the platform is Betradar, the world's leading provider of sports betting data services. In addition, the solution provides a mobile user experience that easily prioritizes personalization, which in turn increases the usability of the platform.
About SoftSwiss
SoftSwiss is an international technology brand that provides certified and widely acclaimed software solutions for managing iGaming operations.
The company has a broad product portfolio, which includes an online casino platform, a game aggregator with thousands of casino games, an affiliate platform and a recently launched sports betting platform.
SoftSwiss holds a series of gaming licenses, providing "one-stop-shop" white label solutions, taking care of all technical, legal and financial processes on behalf of its customers. In 2013, SoftSwiss was the first in the world to present an online casino solution optimized for bitcoins. The company is therefore considered to be the leading technical expert with regard to the use of cryptocurrencies in online games.