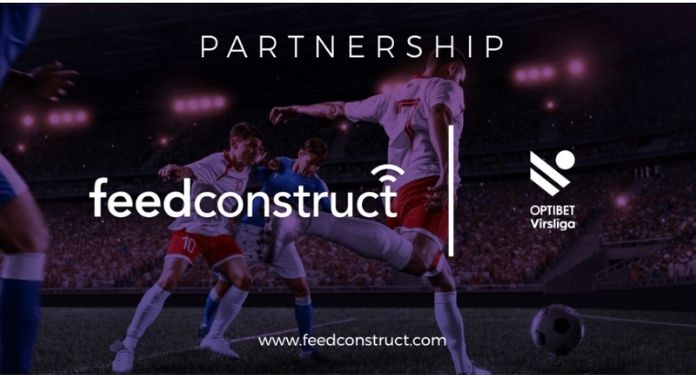 FeedConstruct, the company that provides sports data, has just signed an agreement with Optibet Virsliga to cover Latvian football matches.
The Latvian Superior League, being a professional football league and the association's first football division in Latvia, promises to be full of actions, with the participation of top players.
The two groups shared their hopes and vision for their new cooperation:
"We are proud to announce our new partnership with FeedConstruct, one of the world's leading providers of live sports data and streaming. This cooperation brings Virsliga closer to its main mission: to become the most advanced and technologically supported sports league in the Countries. Baltics ".
"With the help of FeedConstruct, we are interested in providing international partners with qualitative data and Virsliga game broadcasts for all seasons.", – says Maskims Krivunecs, chairman of the board of Latvian Football Virsliga.
On behalf of FeedConstruct, George Arabatlian added: "Our mission is to collect and distribute sports data and live videos around the world in a qualitative and fast way. With Virsliga as our new partner, we hope to create remarkable synergy and fruitful cooperation. that is worth extending for the next seasons ".
About FeedConstruct
FeedConstruct is a digital content provider that offers real-time data feed solutions perfectly adapted to capture and entertain any audience.
Among the solutions is the Friendship platform, an exclusive offer for federations and sports content providers that allows the streaming of events to more than 300 betting operators.
In addition, the company has data feed services that help its partners to improve their market offerings or to enrich and develop the existing ones, and also carries out the work of broadcasting live sports video.