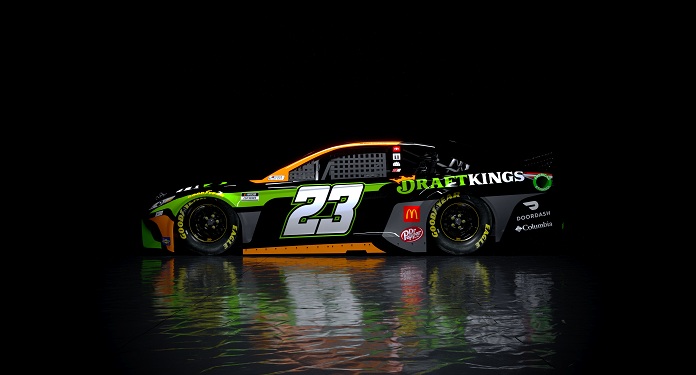 DraftKings will become the first sports betting, fantasy sports and iGaming partner of the Nascar team, 23XI Racing and its driver, Bubba Wallace, depending only on regulatory approval in the respective jurisdictions.
The new sponsor's debut will take place at the EchoPark Automotive Texas Grand Prix at the Circuit of the Americas over the weekend. The team will display the DraftKings brand in all races of the 2021 season.
Although DraftKings already has an agreement with Nascar, the partnership with 21XI Racing allows the operator to expand its presence in motorsports. "Joining forces with 23XI Racing at the beginning of its rise makes this collaboration even more impactful for DraftKings," said Ezra Kucharz, the company's Business Director.
Kucharz added: "In addition to the brand and product integrations of this business, we also admire Bubba Wallace's performance in favor of social justice and inclusion, equity and belonging, because they are perfectly aligned with our company's values".
The contract allows the two organizations to create a genuine experience for racing fans in the official app, with the help of a series of social media content, the visualization of the race and data generated by DraftKings.
Fans will also be able to check out the launch of DraftKings as the main sponsor of the number 23 car in the Nascar Cup Series Race at the Pocono Raceway on June 27. For this reason, the company will carry out actions and offer personalized prizes, such as merchandise signed by Bubba Wallace, before the race.
Nascar team celebrates deal with DraftKings
"As we continue to build the 23XI Racing fan base, it is important for us to add brands that align with our values ​​on and off the track. DraftKings is a leader in sports and entertainment technology and a company that we have been able to add to our already stellar list of sponsors ", stressed 23XI Racing's interim president, Steve Lauletta.
Lauretta added: "Adding DraftKings allows us to bring unique experiences to our fans as we continue to increase our reach, introducing our team to fans outside the NASCAR platform, as well as working together in support of social justice and other inclusion, equality and belonging efforts. ".
Pilot Bubba Wallace also took a position on his team's new partnership. "I am excited to see what we are able to create together by welcoming DraftKings to the 23XI Racing family."
Wallace concluded: "As a big fan of the company, this relationship marks a historic moment as we join a leader in sports technology and entertainment to enhance the experience of racing fans at all levels."